Contractor Marketing: Marketing Initiatives
How to Market Your Company More Efficiently
by Heidi J. Ellsworth, owner, HJE Marketing
(Editor's Note: Heidi J. Ellsworth, a graduate of the University of Portland, has been working in the roofing industry since 1993. Having held positions with EagleView® Technology Corporation, Carlisle® Construction Materials, Eco-Star™, and Malarkey Roofing Products®, Ellsworth is now the founder of the roofing-focused marketing firm, HJE Consulting Group. She is also the author of "Sales and Marketing for Roofing Contractors," a guide for small businesses in the roofing industry.)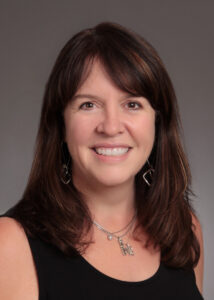 Recently I was honored to be a part of a panel on marketing at the Roofing Contractors Association of Washington trade show. It was a powerhouse of marketing professionals in roofing. I joined Michelle Jones of Creativate and IB Roof Systems™, Sarah Allen of Ruby, and Megan Ellsworth of RoofersCoffeeShop® to talk about how roofing companies can more efficiently market in this digital age.
The panel talked about preparing your current lead acquisition and sales processes for any new marketing you may do along with what you should be paying for, as well as new marketing initiatives that should be considered in 2023. We also focused on the importance of brand reputation in the age of social media and how sometimes old marketing is now new. Here is a synopsis of each of our focus areas. Hopefully some of this will ring true for your current marketing.
Too often, companies get excited about new marketing, but they do not have the right foundation in place. Without the right follow-through for leads and reviews, you can be in more trouble long-term than not having leads. First be sure that your digital presence is strong. Is your website up to par with current best practices? This means having forms that customers can fill out for easy buying practices, as well as educational information that helps owners make good decisions about their roofing purchases.
Digitally, you need to have a social media presence. If you are residential, Facebook and Instagram are good platforms. For commercial roofing, look at LinkedIn® and Twitter. Be sure that you are monitoring your social media for direct messages that may be inquiring about your services while also monitoring the comments. It is important for sales, brand, and your reputation.
One of the biggest channels where you may receive leads is still the phone. If your phones are not being answered, the potential customer simply moves on. Your team should be able to respond quickly to requests and move the sales process along efficiently. There is a never-ending list of marketing costs, and your website is still the most important foundation for any business.
It's important to have strong search engine optimization that is ongoing, not just when you first build the website. By supporting ongoing content development, including blogs and project profiles along with evaluating the relevance of overall content, it makes sense to look into additional marketing to drive consumers to your website.
One of the most discussed new initiatives for 2023 is the use of multimedia including podcasts, video, and live social media. Look inside of your own company for social media leadership when working on, creating, or improving social media channels.
With marketing tools like podcasting and social media continuing to trend, understanding how to position your company's brand is essential. Trends show that cause marketing and community involvement are both critical to growing strong brand reputation. Reviews are also very important. It is essential that companies work through brand reputation and reviews with a high level of authenticity and honesty.
The key to gaining the attention of future consumers or reminding current customers about your business is to be seen in many places. Direct mailers, online directories, and community events are all marketing tools that, when used with creativity and consistency, are powerful. Knowing what is currently working for your business and then adding new ideas can create a marketing program that fits your brand and culture today and tomorrow.