TAMKO® Building Products LLC hits peak roofing season with new cash-back incentives for contractors to try TAMKO's new Proline™ shingle series, including the popular Titan XT® Premium Architectural Shingle, and the StormFighter IR® Class 4 Impact Rated Shingle.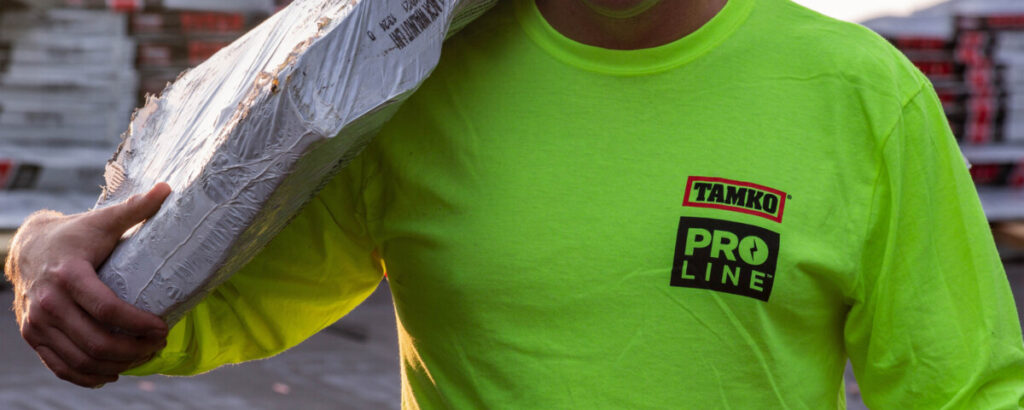 With three new promotions to Experience Proline, TAMKO gives an advantage to all contractors whether they are already using Proline shingles or if they are looking to try the products for the first time. There has never been a better time than now for contractors to experience the Proline difference and earn significant cash back for their business throughout 2022.
TAMKO's Experience Titan XT: See to Believe and Experience StormFighter IR rewards promotions are available to contractors who are ready to try Proline shingles for the first time. Contractors can earn additional cash-back rewards on top of what they are already earning from their TAMKO annual contractor rewards program on their qualifying Proline purchases July 1 through December 31, 2022. With no minimum purchase required, contractors can begin earning cash-back on Titan XT and StormFighter IR right away. If eligible, contractors can enroll in one or both of these promotional rewards programs, stack their rewards earnings, and experience the innovative technology and enhanced performance that contractors are talking about with Titan XT and StormFighter IR shingles.
For contractors who have already tried Titan XT or StormFighter IR shingles, The Proline Difference: Build Better is available to contractors to earn additional cash back on both Titan XT and StormFighter IR shingles from July 1 through December 31, 2022, with a 100 SSQ Proline shingles minimum purchase required. The Proline Difference: Build Better is designed to give contractors an opportunity to experience the difference Proline shingles can make when they build their business on better.