Collaborative Effort for New Public Safety Center in Bozeman, Montana
by Ali Turner, editorial & multimedia manager
The new Public Safety Center in Bozeman, Montana, houses the Bozeman Police Department, a fire station, and municipal courts. The 96,000-sq.ft. building, designed by Anderson Mason Dale Architects, Denver, Colorado, in collaboration with ThinkOne, Bozeman, has been highly anticipated by the rapidly growing community. Construction began in 2020 and was recently completed in the summer of 2022.
"This project fell right into our niche," said Bill Johns, founder and president of Summit Roofing, Missoula, Montana. "It included both low-slope roofing and standing seam metal roofing." Summit Roofing specializes in low-slope commercial roofing and sheet metal roofing within Montana and the panhandle of Idaho.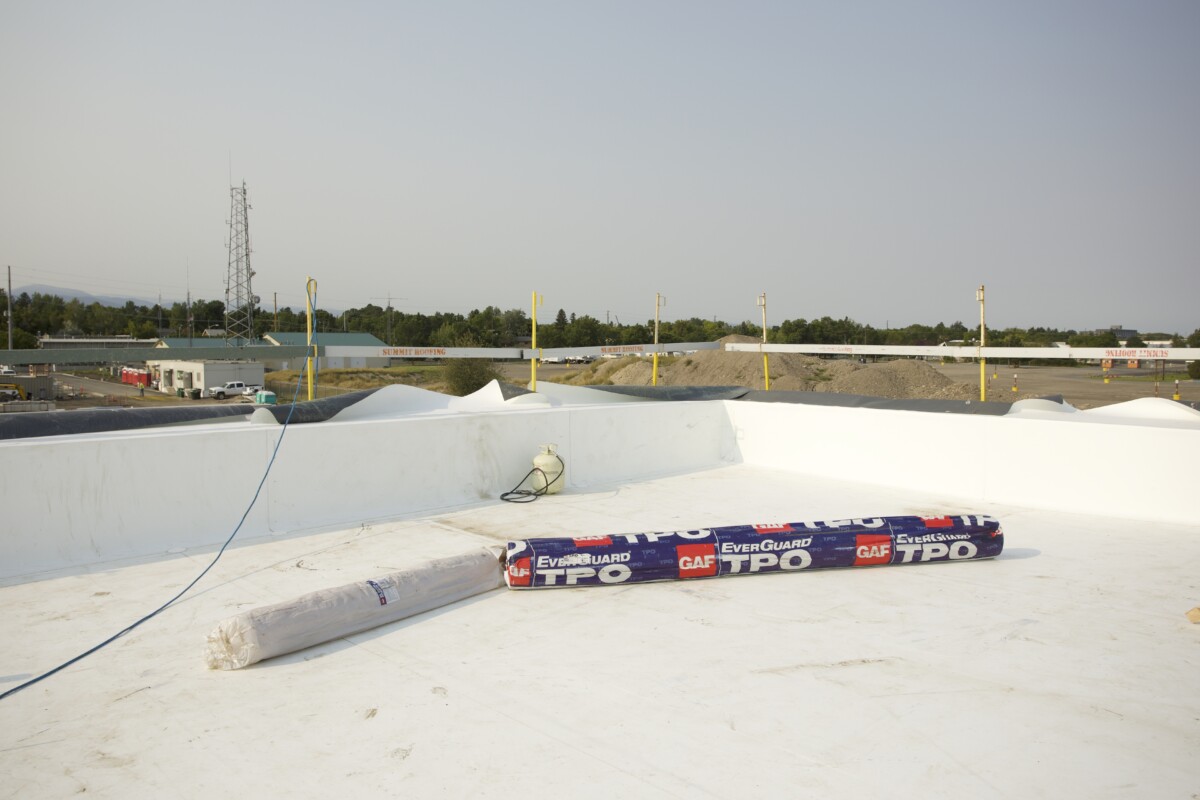 "At Summit Roofing, we strive to be the best commercial roofing company in the Western United States and provide a quality work environment for our employees to prosper and grow," said Johns. One way that Johns and his team guarantee that they're at the top of their field is by being a GAF Master Select™ Commercial Roofing Contractor. The GAF certification program provides assurance that a customer is dealing with a quality, reputable, and dependable professional. Contractors enrolled in the GAF Commercial certification program must have a minimum of five years of experience and meet various requirements in order to be admitted into the program. The program allows them to offer customers the strongest GAF commercial guarantees and warranties.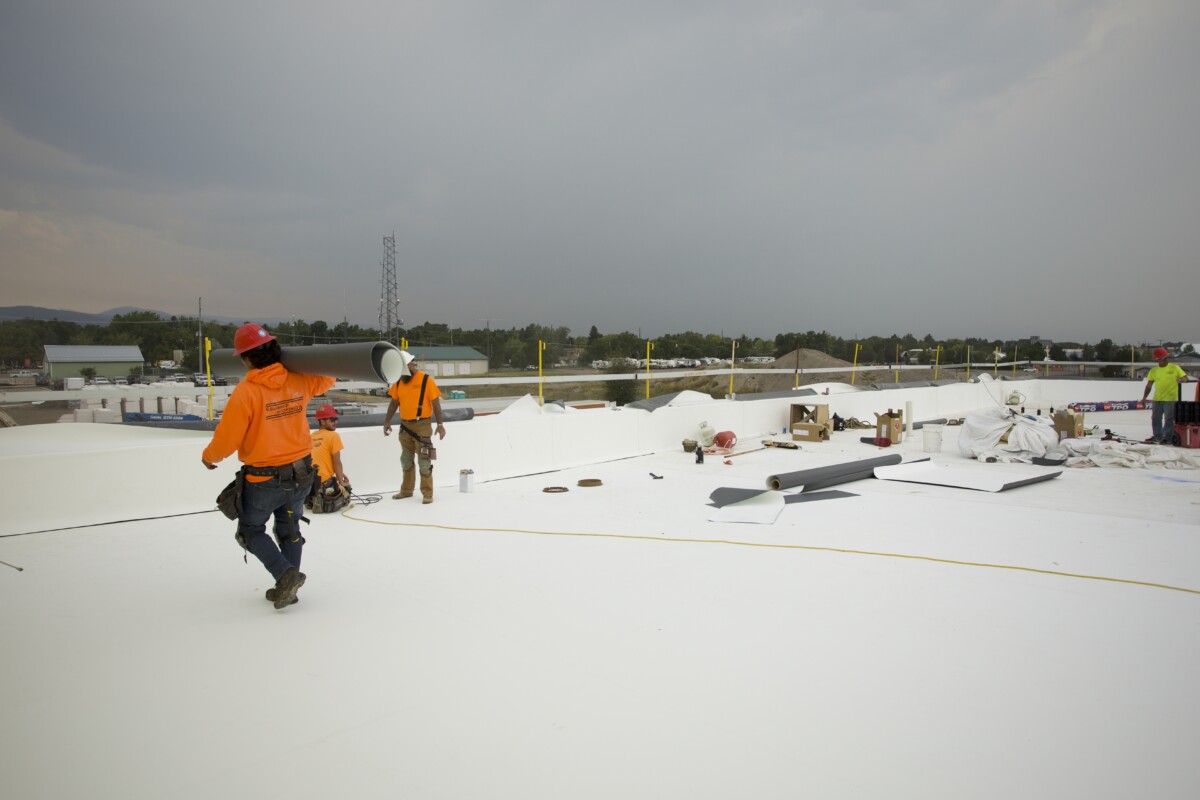 For this project, Summit Roofing laid down GAF Self-Adhered Vapor Retarder XL directly on the deck. Various polyiso products were adhered, including a 3" that was mechanically attached, a 1/2" high-density polyiso, and a tapered polyisocyanurate that was adhered on the flat roof decks. Summit Roofing then installed GAF EverGuard® 60-mil TPO fully adhered with quick-spray adhesives. "The system provides both the uplift resistance and longevity that is required for a government building that is expected to be in service for many years," explained Johns.
Installation carried over into the winter months, which meant a few limitations caused by frigid temperatures. The Summit Roofing team had to take special precautions to make sure the adhesives were at the correct temperature during installation, which included storing them in a heated area and using heat blankets for the tanks.
"There were a lot of challenges around supply chain issues and lack of   materials in the roofing industry," expressed Johns. "GAF was a great partner, and they not only helped to secure the material for the project, but also allowed us to test their Self-Adhered Vapor Retarder XL product for this project. The test went extremely well and the adhesion to the deck was great. " The Summit Roofing team had no issues with the vapor barrier wanting to blow off prior to the roof being installed. Additionally, Langlas & Associates, Bozeman, was the general contractor on the job, and they helped to make sure the project was a success.
"Since the pandemic, sourcing everything has been a challenge, including this project," said Mike Chrismer, senior territory manager, GAF. "It took a lot of cooperation among the contractors involved to help unload, store, and stage materials for the Public Safety Center. ThinkOne put together an adhered TPO specification, which requires assembling a lot of ancillary products. GAF was able to pull products from a number of its facilities across the United States to facilitate this project amid supply chain issues."
For this large-scale project, it took the cooperation of several players, from the manufacturer to the architect to the contractors, to provide Bozeman with its dazzling new municipal building. The new Public Safety Center in Big Sky Country will enjoy many years of a safe, dry, reliable roof thanks to dedicated teamwork, an expert installation, and a high-performance roof system.