Western Roofing Expo 2022
The WSRCA's 48th Annual Trade Show in Las Vegas, Nevada
by Marcus Dodson, publisher
The Western States Roofing Contractors Association (WSRCA) is heading back to the Paris® Las-Vegas for its highly anticipated 48th Annual Western Roofing Expo on September 24-26. The luxury hotel has been newly remodeled and attendees are sure to enjoy an exciting and informative industry event. The trade show will feature educational opportunities, networking events, motivating seminars, a trivia game show, and the fan-favorite Roofing Games™. The three-day event will allow attendees to discover the hottest industry trends while networking with new peers and socializing with old friends. The Western Roofing Expo 2022 focuses on the specific needs that roofing and waterproofing contractors face in the West, and this year's event is expected to be the biggest and best yet.
Davis Memorial Foundation
Join the action early on Saturday, September 24, and attend the Bob Porter Golf Tournament and Sporting Clays Tournament. Both events benefit the Davis Memorial Foundation, which is dedicated to assisting students through scholarship grants.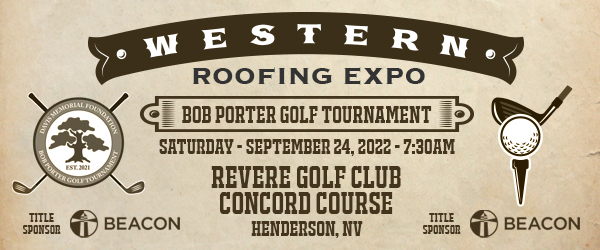 Seminars
A wide-ranging selection of exciting and informative seminars will take place all day on Sunday and Monday. The education programs at the Western Roofing Expo 2022 are designed to help professionals be better roofing contractors and business owners. This year, the Western Roofing Expo 2022 is focusing on a diverse set of topics that cover all of the hot trends and topics in the roofing industry. Sunday's schedule includes: The History of Roofing; Temporary Interior Protection Systems: Prevention of Falling Dust and Debris Caused by Reroofing; Navigating Safety: Your Untapped Profit Center; Top Five Immigration Issues in Roofing; Responding to OSHA: From Inspection to Citation; Tactical Business Succession and Estate Planning: The Successful Continuation of Your Company; WSRCA Technical Bulletins: Their Development and Application to Current Roofing and Waterproofing Issues; Perimeter Edge Metal for Low-Slope Roofs: Current and Upcoming Code Requirements and Best Practices; Develop Your Own Roofing Safety Level Program to Inspire Safe and OSHA-Compliant Job Sites; The Top Ten Employment Law Mistakes Made by Roofing Contractors and How to Correct Them; Scaling Your Business for 2022; and The Surprising Things I've Learned About Contractors by Training Their Service Departments.
         Monday's schedule includes: Walkable Roof Deck Membranes: Waterproofing Options and Considerations for Decks and Balconies; To Restore or Replace? How to Make the Call; Working Smarter, Not Harder Can Also Be Safer: Safety Supports Efficiency; The Latest Issues Involving Material Volatility; Top Five Employment Issues in Roofing; Organizational Structure That Boosts Productivity by 40%; Contractor, Consultant, Manufacturer: How to Improve Working Relationships; Wet Concrete Can Ruin a Good Roof Design: Insights to Cement Your Success; Critical Contract Provisions; Increased Profitability Through Effective Training Programs; Unlocking Service Growth; and Estimating for the Win. Learn from the best in the roofing industry at these valuable seminars and presentations.
Trade Show
Join the action on Sunday with president Rob Winkle, as he opens the 48th Annual Western Roofing Expo on behalf of the WSRCA. This year's show will highlight the latest equipment and materials used in the roofing, roof deck, urethane foam, waterproofing, and allied industries. The fun continues on Monday as the expansive trade show floor invites attendees to explore the latest trends, advances in technology, and best practices for business growth.
Product Demonstrations
As you browse the trade show floor on Sunday and Monday, several manufacturers will be hosting live product demonstrations. On Sunday, Carlisle® SynTec Solutions, Polyglass®, and Westlake Royal Roofing Solutions™ will be demonstrating their latest innovations. On Monday, American Standard Coatings and Westlake Royal Roofing Solutions will take their demonstrations to the trade show floor.
Networking Opportunities
Attending the Western Roofing Expo 2022 provides the opportunity to connect with important decision-makers in the Western roofing and waterproofing industry. Meeting fellow attendees, speakers, and exhibitors is a big part of the value of attending the premier industry event. On Monday, National Women in Roofing is hosting A Mimosa Breakfast with the Women of the WSRCA Board. Register for this networking event and meet some of the most dynamic women in the roofing industry today.
Luncheons
The Western Roofing Expo 2022 Legislative Luncheon will be held on Sunday. The WSRCA's favorite Washington insider, Craig Brightup, alongside the National Roofing Contractors Association's new CEO, McKay Daniels, will provide information on how recent legislation is affecting the roofing and waterproofing industries. Immediately following the luncheon will be the nominees for the WSRCA Board of Directors and the presentation of the Davis Memorial Foundation Scholarship winners.
Monday's Annual Luncheon will feature Eric Dittelman, a famous mentalist who combines amazing mind reading with stand-up and improv comedy. He was a season seven top ten finalist on America's Got Talent, and has appeared on numerous television programs and been featured in many magazines. Attendees can expect to be amazed by his mind-reading talents at this Western Roofing Expo 2022 event.
Other Activities
New this year is Roofer's Feud and Roofing Trivia Game Shows, which will be hosted by Trent Cotney and John Kenney of Adams and Reese on Sunday. This interactive game experience on the trade show stage will highlight all aspects of roofing trivia, including the history of roofing from thatch to monolithic and everything in between.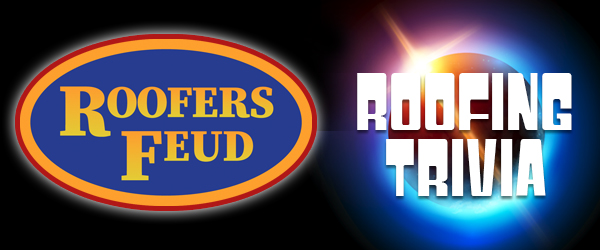 The Roofing Games returns this year on Monday, and it is sure to be just as exciting as ever. Designed specifically for the roofing industry, attendees are invited to witness contestants competing against one another in this steep-slope nailing competition. Participants are judged on accuracy, aesthetics, speed, and workmanship while installing a Malarkey Roofing Products® system on a small deck using Makita® tools.
Western Roofing Expo attendees will learn how to modernize their business, address labor shortages, and implement technology to maximize profits. Networking and social events ensure that you'll be able to spend time with old friends and make new ones, too. For more information about the Western Roofing Expo 2022, contact the association office at (800) 725-0333 or go to www.westernroofingexpo.com.