Mediterranean-Style Reroof
Landmark Train Station Gets New Tile Roof in Santa Ana, California
by Ali Turner, editorial & multimedia manager
Perhaps you recognize the Santa Ana Transportation Center from popular culture, including its cameos in Rain Man and True Detective. Or, maybe you are one of the thousands of Southern California residents who rely on this 47,000-sq.ft. train station to get you to other cities, the nearby airport, the Civic Center, and Disneyland®. The Santa Ana Transportation Center, originally built in 1985, is a beautiful Mediterranean-style building that incorporates a landscaped courtyard, decorative tile accents, hand-carved wooden benches, imported stone floors, and coffered ceilings. The center is an architectural masterpiece, with rustic, yet beautiful, clay roof tiles adorning the expansive roof.
In 2020, however, the two-piece clay roof tile and the underlayment on this landmark needed to be replaced. Additionally, the gutter systems also had many leaks and needed revitalizing. C.I. Services, Mission Viejo, California, was the roofing contractor on this unique job. Founded by Bill Baley, past-president of the Western States Roofing Contractors Association (WSRCA), the C.I. Services team applies dedication and care to each and every project it works on. "When we were offered the chance to bid for this local landmark's reroof, we couldn't pass it up," said Marcus Clinco, general manager, C.I. Services, and WSRCA board member. C.I. Services reroofed the entire complex, including the main terminal building, the covered walkways along the bus terminal and train terminal, and the outlying roofs around the parking structure.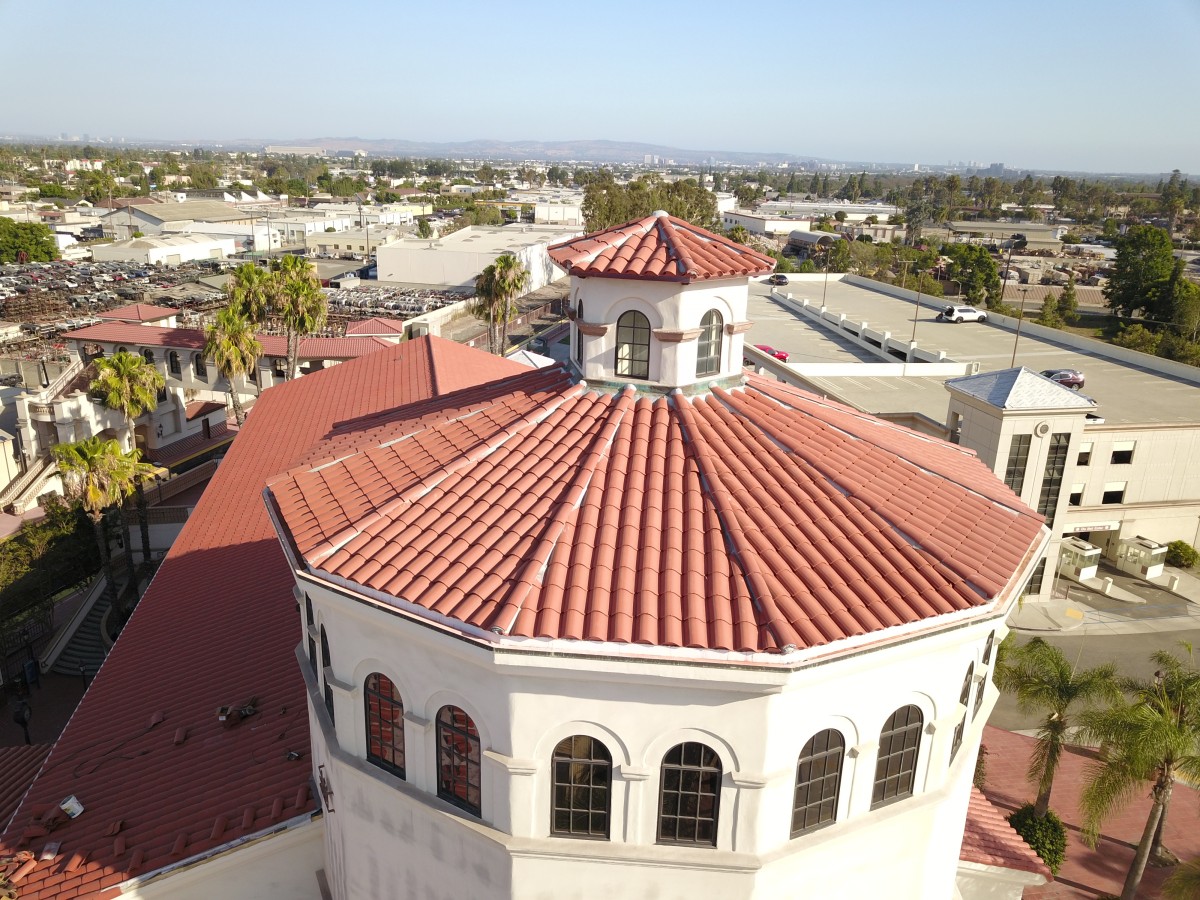 all photos courtesy of C.I. Services
         The Garland® Company works directly with many Southern California cities on municipal projects, and for this particular job, it was originally intended to salvage the existing clay tile roof. Steve Lampman, manufacturer's representative for Garland, knew that replacing the tile would be a more cost-effective option. When it came time to choose a clay tile manufacturer, Lampman was impressed with MCA® Clay Roof Tile of Corona, California. Lampman also worked closely with Art Jones, senior sales representative, C.I. Services, to carefully analyze the project's needs at the Santa Ana Transportation Center.
"MCA and its territory reps were willing to help navigate the unique characteristics of this job," said Lampman. "Also, they provided an incredibly quick turnaround time, allowing the project to stay on budget and within the desired timeline."
Clay tiles are the perfect choice for Southern California roofs, as the product is known for its longevity, durability, and aesthetics. For this project, there was no better manufacturer to rely on than MCA Clay Roof Tile, a leader in the clay roof production industry. MCA's high-quality and durable products are functional, reliable, and timelessly beautiful. "MCA was able to provide a cost-effective alternative while keeping the original aesthetic of the roof," said Dustin Chin, district sales manager, MCA Clay Roof Tile.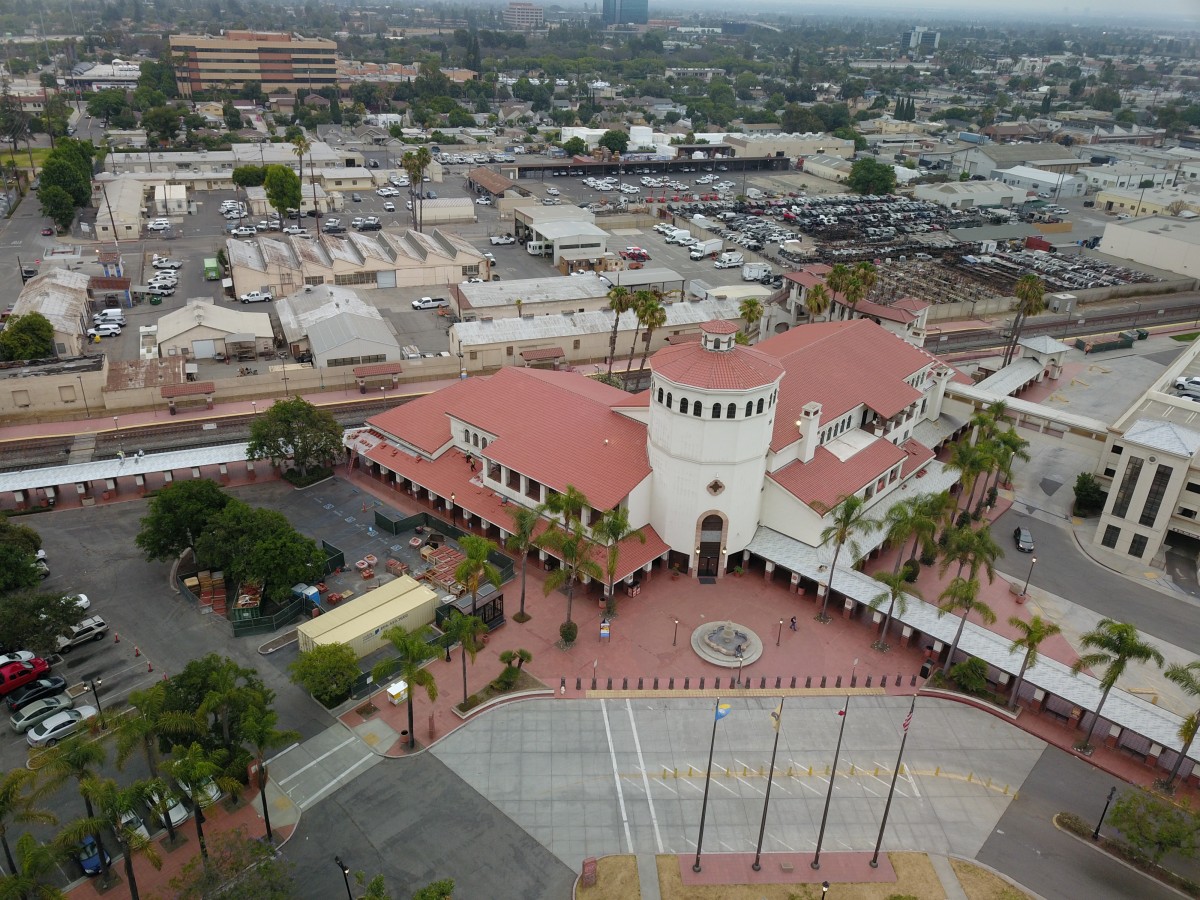 MCA's One Piece S Mission clay tile combines cost savings with a fantastic array of colors, allowing customers to truly get the final product they desire. For the Santa Ana Transportation Center, MCA Clay Roof Tile supplied its One Piece S in F40 Natural Red, which were attached via a twisted wire system. By combining the two-piece system into a single piece, contractors that use MCA's single-piece system are able to beautifully cover an entire roof using fewer tiles, which effectively saves money and installation time.
The Santa Ana Transportation Center is additionally protected by Garland's HPR® SA FR Base Sheet and R-Mer® Seal SA underlayment, a self-adhering, high-temperature roofing underlayment and vapor barrier. R-Mer Seal's rubberized asphalt adhesive forms a flexible, watertight seal, even in hot climates like Southern California. Additionally, the underlayment provides additional security for the installation team, as the cross-laminated polymer surface provides non-slip traction for installers.
"One challenge with this project was that the train center operates 24 hours a day, and pedestrians were coming in and out of the station at all times," explained Chin. C.I. Services and the MCA delivery team made sure to keep ongoing pedestrian traffic in mind when navigating the jobsite.
"We started this project right at the start of local COVID-19 lockdowns," said Clinco. "This helped to minimize pedestrians, but it created a lot of complications regarding learning about and trying to follow the constantly changing health orders from the local, state, and federal governments. Additionally, C.I. Services strives to maintain the safest workplaces for our employees, and we had to use some specialized fall arrest and fall restraint systems on this project to ensure that our team was safe at all times."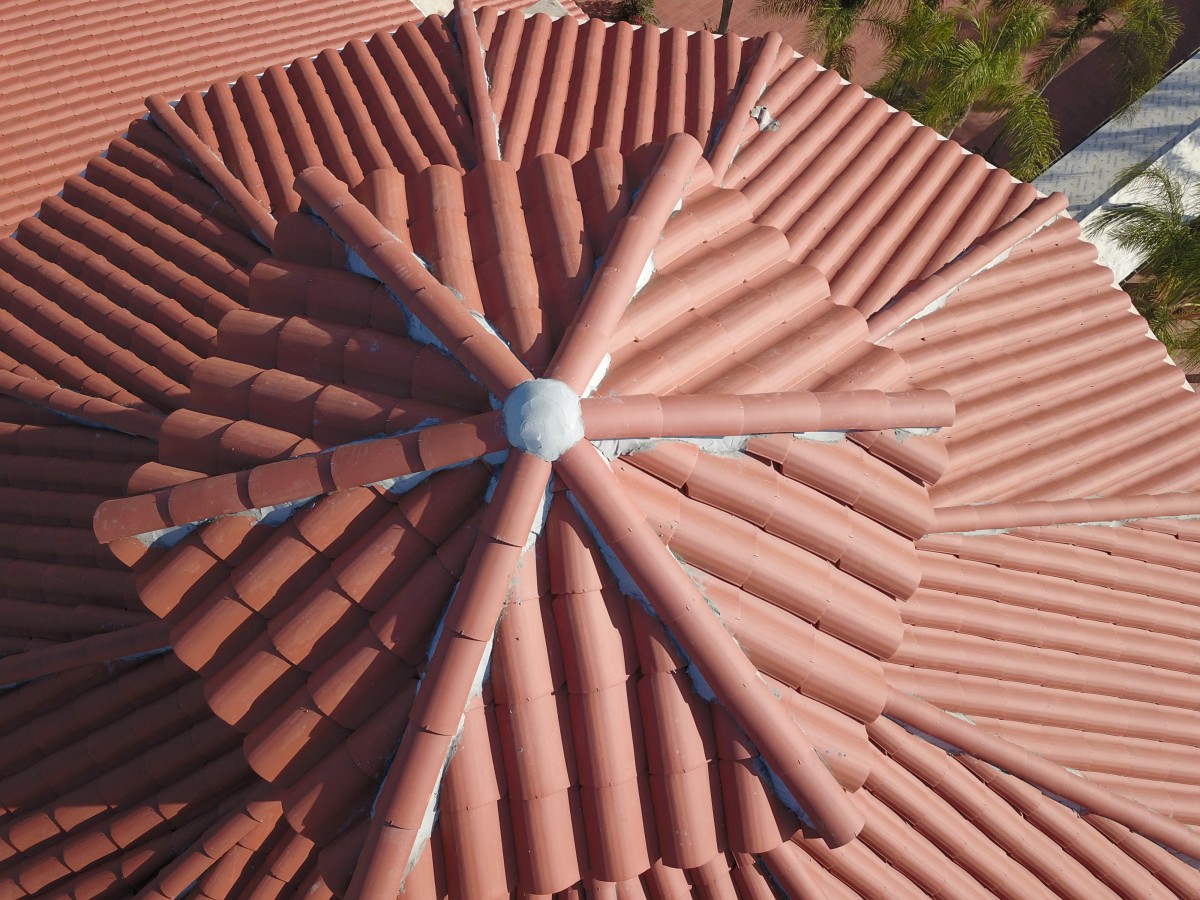 For Clinco and his team, the pedestrian walkway roofs at the bus and train terminals were the most challenging from this standpoint, as the roofs are very narrow and low enough to the ground that traditional fall arrest systems would not keep the crew safe. By doing research and calling on safety experts, C.I. Services was able to move forward despite these challenges. "Both Jones and Clinco, combined with excellent support from MCA and Garland, truly made this project a success for C.I. Services," said Baley.
MCA's One Piece S Mission clay tile is a popular option in areas such as Southern California that have an abundance of beautiful buildings. Plus, with MCA's exceptional 50-year limited warranty, the Santa Ana Transportation Center is protected for decades to come. By combining the expertise of the Garland and MCA teams, as well as an expert installation by C.I. Services, the Santa Ana Transportation Center and its passengers can rely on its new roof system.