Construction Law: Cross-Default Clauses
A Contract Provision Worth Noting
by Trent Cotney, Cotney Attorneys & Consultants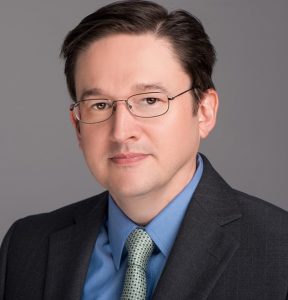 (Editor's Note: Trent Cotney, CEO of Cotney Attorneys and Consultants, is dedicated to representing the roofing and construction industries. Cotney Construction Law is General Counsel for the Western States Roofing Contractors Association and several other industry associations. For more information, contact the author at (866) 303-5868 or go to www.cotneycl.com.)
Many roofing professionals that act as subcontractors on projects often receive one-sided contracts from prime contractors. These contracts contain a variety of general contractor-friendly provisions including pay-when-paid clauses, notice and disclaimer provisions, and wide-ranging indemnification and duty-to-defend clauses, among other things. For roofing contractors that are performing multiple jobs for the same prime contractor, one provision in particular is worth noting. This provision is commonly referred to as the cross-default clause. The standard cross-default clause is as follows:
For a breach of this agreement and any purchase order by the subcontractor as a result of default, bankruptcy, or a claim by a creditor of the subcontractor against the contractor or its surety, or notice of levy involving delinquent taxes, the contractor shall have the right to withhold payments due to subcontractor pursuant to this agreement or any other agreement between the contractor and the subcontractor, including the payments due under different notices to proceed, and apply same to secure performance of this agreement and any purchase order without prejudice to all other rights and remedies that the contractor may have against the subcontractor or its surety.
In layman's terms, this provision allows the general contractor to withhold sums owed to the roofing subcontractor on Job A because of an issue or default on Job B. This provision can be problematic on jobs where the roofing contractor is under a master agreement to do new roof construction on a subdivision development, or has multiple repair or maintenance agreements with the same contractor.
Negotiating upstream contracts can be difficult. However, a thorough review of the contract will not only educate the roofing professional as to its limits and liabilities under the contract, but also allow it to potentially seek to remove or limit more onerous provisions depending on its ability to negotiate with the contractor.
In attempting to limit cross-default clauses, ideally, the roofing contractor can strike the provision altogether. However, most prime contractors refuse this type of deletion. Instead, the roofing contractor can suggest that the cross-default clause be limited to where an actual claim exists in the form of a judgment, claim of lien, or other identifiable claim, rather than the potential of a claim. Therefore, in order for the contractor to withhold funds on Job A, the roofing subcontractor would have to be liable under a judgment, claim of lien, or other identifiable claim on Job B, rather than the mere potential or threat of a claim. This change provides some assistance to the roofing subcontractor where it is working on multiple jobs with the same prime. Although all contract wording is different, language can be included in the cross-default clause which states:
Despite anything to the contrary in any contract document, this cross-default clause shall be limited to readily identifiable and quantifiable judgments, recorded claims of lien, or notices of nonpayment served on contractor.
As always, it is important to thoroughly review any contract that a roofing contractor executes. Even if the roofing professional does not intend to modify the contract, it is imperative that the project manager, superintendent, or crew leader is aware of notice provisions so that contractors can preserve any claims for increased costs or time on a project, including delays caused by weather or other trades.