Contractor Marketing: LinkedIn
A Networking Tool for Success
by Heidi J. Ellsworth, owner, HJE Consulting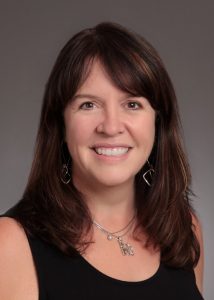 (Editor's Note: Heidi J. Ellsworth, a graduate of the University of Portland, has been working in the roofing industry since 1993. Having held positions with EagleView® Technology Corporation, Carlisle® Construction Materials, Eco-Star™, and Malarkey Roofing Products®, Ellsworth is now the founder of the roofing-focused marketing firm, HJE Consulting Group. She is also the author of "Sales and Marketing for Roofing Contractors", a guide for small businesses in the roofing industry.)
LinkedIn offers a way to stay in tune with what is happening with the larger business view of roofing. If technology and social media make you nervous, it is understandable, but know that today it is where many business deals start. If you are a roofing contractor and you are interested in getting more involved with an association, LinkedIn is a great way to connect with them. Look up and connect with the board members, follow their posts, and work at understanding the mission of the association.
If you have a facility management group that you want to work with, a great start is finding their key leaders on LinkedIn. You can see what is important to their business, culture, and customers and in turn then deliver the type of services they need. When you do see them in person or get an appointment you already are aware of their needs and have a great place to start the discussion. Here are some tips for good LinkedIn etiquette:
Optimize Your Profile
Look at your profile picture, banner ad, statements, and accomplishments. Everything you have done including experience, awards, board positions, etc., should be on this page.
Provide Content
People want to see a LinkedIn profile that is active, so be sure you are posting content that is relevant and not too sales-forward. It is about professionalism and showing your relevance to your given career.
Get Connected
Look in your company, industry, and community to connect with as many pertinent professional connections as possible.
Be Selective
It is ok not to connect with people that do not fit your profile. Many will want to join your network, but it is good to keep it to those in your company, industry, or network so that it is easy to connect with them.
LinkedIn Searches
Take the time to search for companies within your industry of interest, potential local connections or companies, potential customers, and definitely connect with everyone in your company.
LinkedIn Events
Look for events in your industry, community, and within your area of expertise. If you are a marketer, consider looking for events around marketing and pay attention to those within your community or industry who also attend.
LinkedIn Groups
Finding like-minded groups, or forming your own group, can create an automatic network. You can not only network and meet people, but also stay on the front end of relevant news and industry announcements.
Notifications
Watch your feed and engage with industry, community, and company connections. Be engaged in a way that shows you care and understand what they are posting, such as liking, engaging, sharing, and commenting.
To Connect or Follow
A new way of connecting in LinkedIn is by asking people to follow you. For LinkedIn professionals that are providing a large amount of content and insights, this can help to gain followers and position you as a thought leader.
Sales Navigator
LinkedIn also offers a program for tracking potential sales and contacts, which can provide the ability to create groups of people that you want to connect with and potentially start conversations.
Recommendations
Taking the time to either request recommendations from fellow professionals or writing a recommendation for those you admire is well worth the effort.