Tile Talk: Lights Camera Action
Training Evolves to YouTube Platforms
by Richard K. Olson, president & technical director, Tile Roofing Industry Alliance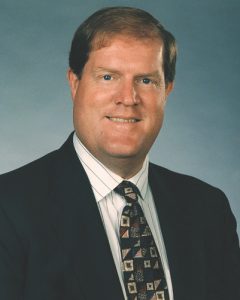 (Editor's Note: Richard K. Olson is president and technical director for the Tile Roofing Industry Alliance. The association represents industry professionals involved in the manufacturing and installation of concrete and clay tile roofs in the United States and Canada, and works with national, state, and local building officials to develop installation techniques, codes, and standards for better roofing systems. Olson can be reached at rolson@tileroofing.org.)
For the roofing professional, 2022 will open new and exciting platforms for increasing efficiencies through new training channels. One positive outcome from COVID-19 has been the rapid acceleration of online, hybrid, and customized trainings. While these programs were slowly developing and gaining awareness in the market previously, COVID-19 restrictions opened the door for immediate acceptance as a viable learning tool.
The relevance of training has changed dramatically over the last several decades. When I first started in the roofing industry 40 years ago, the foundation for learning was through word of mouth, with content derived from what our predecessors had done with success. For steep slope, the installation training was passed through generational institutional knowledge. The most senior person on a crew would teach the recruit how they properly installed a roofing system.
Building code officials even recognized such knowledge in the early development of building standards. Then training was performed in-person and hands-on, allowing easy understanding of the skill being performed. In the early 1990s, training for building construction started to evolve as actual field data from real life weather events was being collected and analyzed. There was a transition from doing what has traditionally stood the test of time, to being able to validate performance in a code-defined event. For many, this sounds the same, but in engineering design terms it is significant. This transition is important, as the primary focus for future training platforms changed for where and who provides this skills and knowledge.
This change required the Tile Roofing Industry (TRI) Alliance to review the code-defined thresholds for different regions of the country. Testing and product development occurred, demonstrating compliance to new code requirements. Next for our industry, we had to work with the local roofing associations and professionals to identify and review local best practices to see where adjustments were required for training content. This was the point in time that the demand for training shifted to industry associations and manufacturers to provide new installation techniques.
The TRI Alliance, like many industries, created various curriculum for training classes that were designed for the target audience. From the roofing contractor on the roof to the design professional back in the office, we can provide the necessary information and basic skills to help improve the performance and efficiencies on your steep slope roofing projects.
One of the challenges has been overcoming the cost implications of in-person training. The time away from the jobsite and costs for attending, travel, and meals for our attendees must be a good value proposition for attendees. In just a few months of evolution, we found a new, greater opportunity to help a larger audience of roofing professionals. Now a roofing contractor can attend our training class from anywhere in the country. Our refined training allows for condensed in-class training time. The certificate of completion testing is now online for convenience of the attendee, reducing the pressure of in-class testing.
We have seen a significant increase in the demand for custom training programs for our contractors. During these events we can create content that will highlight specific products, accessories, and methods of application you wish your employees to use. Our ability to provide industry-based information about concrete and clay roofing tiles will enhance your message and can quickly bring new hires up to speed on basic roof terms and requirements.
In areas that have started to relax COVID-19 mandates, we are again developing in-person training that will be combined with hands-on sessions for your employees that work on the roof installing our products. Following our new enhanced format, the attendees can preview materials ahead of class and make our time in-person more relevant. The follow-up hands-on training allows attendees to put into practice the information they are learning.
Our development of hands-on learning has opened a new platform based upon topic-driven videos that support our training content. Like other associations, the TRI Alliance has developed our own YouTube® channel where we host our most recent training videos. Going forward, we will work with our roofing community partners to develop new topics and content addressing code compliance and best practices customized for the local region. The need for training is not a one-time event. It is an ongoing journey for your employees to help increase your quality and efficiencies on future projects.