S-5!®, the original inventor of engineered, manufactured, metal roof attachments, was awarded the 2022 Gold Level Industry Advocate Award for outstanding service, participation, and support of the Metal Building Manufacturers Association (MBMA) and the 2022 MBMA Innovation Project Award.
Accepting on behalf of S-5! were CEO and founder Rob Haddock, his sons Shawn Haddock and Dustin Haddock, along with S-5!'s solar expert, Mark Gies at the MBMA annual meeting and awards presentation in Ft. Myers, Florida. S-5! was awarded for its contributions of volunteer time, expertise, and advocacy of MBMA and the entire metal building industry.
Among the many companies who were presented with gold, silver, and bronze awards, S-5! earned the number one spot at the gold level and was recognized for exceptional commitment to promoting and enhancing MBMA initiatives, including participation in MBMA committees, advocacy efforts to enhance the metal building systems industry, attendance at MBMA educational and promotional events, and safety program participation.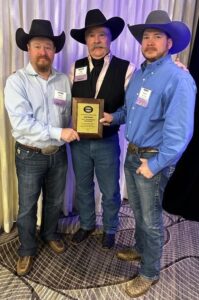 S-5! was also awarded the MBMA Innovation Project Award. Gies submitted an educational awareness campaign project focused on Metal Roofing: The Perfect Platform for Solar Installations, Associated Costs Savings, and Long-Term Return-on-Investment.
Founded by a veteran metal roof expert, S-5! has been the leading authority on metal roof attachment solutions since 1992. S-5!'s zero-penetration clamps and lifetime brackets attach ancillary items to standing seam and exposed-fastened metal roofs respectively, while maintaining roof integrity and warranties. Made in the United States, S-5! solutions are engineered for a variety of roof-mounted applications.