Tile Talk: After the Storm
Be Prepared for Post-Storm Demand
by Richard K. Olson, president & technical director, Tile Roofing Industry Alliance
(Editor's Note: Richard K. Olson is president and technical director for the Tile Roofing Industry Alliance. The association represents industry professionals involved in the manufacturing and installation of concrete and clay tile roofs in the United States and Canada, and works with national, state, and local building officials to develop installation techniques, codes, and standards for better roofing systems. Olson can be reached at rolson@tileroofing.org.)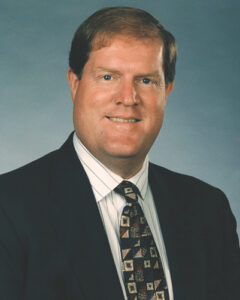 Last issue, we focused on the preparation for a climate event. Little did we know that 2022 would go out with a storm of the century that affected almost the entire country with cold, snow, and record rainfall. For the roofing professional, this will most likely create a demand that will exceed the available resources in both labor and materials. It unfortunately can also bring an influx of out of state contractors that may or may not know roofing.
Since Hurricane Andrew in Florida in 1992, we tracked an influx of contractors from as far away as the New England region who came in search of high-return storm-related work. There are steps to consider to help educate your building officials and customers of potential insurance scams and shoddy workmanship which can be part of these post storm surges.
If you are in a state that does not require a roofing contractor to be licensed and bonded, it becomes even more problematic. We have seen the post-storm influx of other trades that come to town, put a magnetic sign on their vehicle, and go door to door in a neighborhood claiming to be a highly qualified roofing contractor. They offer to navigate the insurance claim by asking the building owner for assignment of benefits to have total control over the process which locks in their contractor to perform the work.
The Tile Roofing Industry (TRI) Alliance is constantly working to help create state licensing and bonding as a minimum across the country. We provide formal training certificates to our various installation guides to help show the consumer and building officials those that have met our basic tile requirements. We list those and our other member contractors on our website at www.tileroofing.org under the find a contractor tab.
If you do not have a promotional piece for repair work, consider creating one. This would be a great way to showcase your expertise in various roof systems such as shingle, tile, metal, shakes, and built-up systems. By including details on your ability to do repairs versus new construction, it provides greater credibility to your business brand. Being able to properly perform repairs requires the experience and knowledge of the entire roof assembly. Your forensic inspection of any roof damage will need experience to ascertain the actual damage, normal aging, and condition of the roof sheathing. The decision for a repair versus a full replacement is unique to each situation. Being able to document and support your recommendation to the insurer and building owner is very important to the process.
Include references for actual repairs that you have performed for each type of roof system you are qualified to perform. This will help build confidence and connection with your clients. Including experience in navigating the local codes and building officials will show your ability to get the work done in a timely manner and in compliance with all the regulations and codes.
We have seen success in working in collaboration with the local building officials to discuss how to avoid the pitfalls of non-qualified contractors coming to town. Reach out to your local insurance carriers ahead of storm events. Building relationships with insurance companies can help identify their specific process for how claims are filed and reviewed. Try to establish if the carrier will use internal or external claim adjustors.
After storm events there is always a surge in product demand. Being able to quickly review your project needs will help you navigate the options for replacement materials. The global demand and backlog for materials continues to challenge the entire building community. For our concrete or clay roofing tile, your local tile distributor will be your best contact for updated availability. In certain regions where manufacturing consolidation has occurred, the TRI Alliance created a technical brief on our website to help identify the changes we are aware of.
In most areas of the country, there are local roofing organizations such as the Western States Roofing Contractors that can help in promoting local and qualified roofing professionals. Such organizations have established positive connections with media, building officials, and inspectors to help promote code compliant work being performed. They are a great resource for identifying out of town, or non-roofing professionals that may be doing substandard work. Through preparation and establishing connections you will be able to position your company to be ready when the post storm demand arrives.