The executive team of PABCO® Roofing Products welcomes two new leaders: Brian Hobdy, vice president and general manager; and David Randolph, director of manufacturing. The new executives will guide PABCO Roofing Products, a manufacturer of architectural asphalt shingles for residential and commercial applications, into the company's next phase of growth.
Hobdy has held positions in the Pacific Coast Building Products, Inc., family of companies, of which PABCO Building Products is a subsidiary, for 20 years. An accountant by training and veteran of the building products industry, Hobdy will apply his analytical skills and his financial acumen to the PABCO Roofing business, and will also interact directly with customers to identify opportunities to improve products and services, strengthening the company's reputation for industry-leading quality at an exceptional value.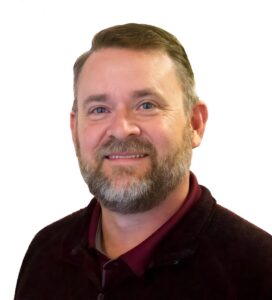 "The opportunity to have a real impact on the day-to-day business of PABCO Roofing Products was something I simply couldn't pass up," said Hobdy. "PABCO Roofing Products provides quality products and is a trusted partner throughout the Western United States. I'll work with the company's leadership to optimize how we meet the evolving needs of our customers and deliver industry-leading service."
Prior to joining the company, Hobdy was an auditor at Price Waterhouse Coopers where one of his clients was Pacific Coast Building Products. A resident of Sacramento, California, Hobdy has recently relocated to the Pacific Northwest.
The company has also added David Randolph to its executive team as director of manufacturing. In his role, Randolph will apprise and bolster PABCO Roofing Products' manufacturing philosophies and processes. His efforts will maximize product quality, relentlessly pursue innovation, modernize equipment and processes, and improve safety for employees.
An expert in lean transformation techniques, Randolph has honed his considerable skills over the past 40 years, manufacturing products including insulation, paper, and roofing materials. Randolph's career includes leadership positions in building-products manufacturing powerhouses such as Johns Manville and Owens Corning®.
"As a family-owned business, PABCO Building Products is uniquely able to be nimble in its approach to manufacturing, which is an incredible asset to a lean-manufacturing devotee like me," said Randolph. "My priority at PABCO Roofing Products is to help our team maximize every aspect of its approach to manufacturing, improving efficiencies, quality, and value for our customers."
Available in a variety of designs and colors, there is a PABCO Roofing Products asphalt shingle made precisely for most any price range and application, from new construction to the replacement of an existing roof. Contractors and homeowners seeking a meticulously engineered, great-looking, uniquely dependable asphalt shingle that will protect the structure beneath it will find superb options in the high-value PABCO Premier®, upscale Prestige®, and top-of the-line Paramount® shingles from PABCO Roofing Products.