Being Loyal to Customers & Suppliers Will Pay Back Dividends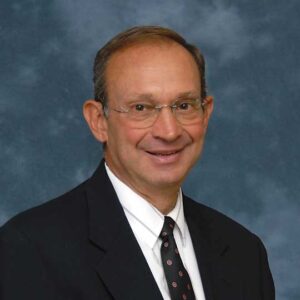 This past September, we attended the Western States Roofing Contractors Association's Western Roofing Expo in Las Vegas, Nevada, and it was a real eye-opener. Not only were the seminars and tradeshow floor packed, but the attitude of both the Western roofing contractors and manufacturers couldn't have been more optimistic.
As we spoke to attendees, with very few exceptions, they stated that their business was up this year and that they were experiencing a large backlog. A few manufacturers and contractors went so far as to say that 2022 was their best year ever. Go figure. One roofing contractor mentioned that he had planned on retiring this year, but business was so good and he was making so much profit, that he was "going to ride it out." Sounds like a great position to be in.
The one major concern mentioned by both manufacturers and contractors was could they continue to get materials on a timely basis. While this was a concern, most had the situation well under control. Loyalty was the key word many used, and we heard it over and over, and it looked to be the key to their success.
More than a few contractors noted that they were loyal to select manufacturers and suppliers. As such, they always seemed to get the shipments they ordered, and on time. Manufacturers also noted that they take care of their loyal customers first and have reciprocal arrangements with their raw-material suppliers. "You take care of the people who are loyal to you through good times and bad," stated one. Loyalty always pays back dividends, both personally and professionally.
This works with your customers as well, but I'm not telling you anything new, at least not to the successful contractors. That means not pushing aside a loyal customer's small job because there's a bigger one that just crossed your desk, even if it means more profit. That loyal customer will come back again and again. Loyal customers will carry you through the good times as well as the bad.
The same goes for procuring materials. Maybe if you skip your loyal supplier you can pick up that needed material just a little cheaper down the road. Is it worth it in the long run? Probably not. Saving a few bucks now may come back to haunt you in the future, and cost you dearly in both time and money. Remember that you're in this business for the long haul.
The roofing industry has always been about building relationships. It's a family industry, whether we're talking immediate family or the extended family you've built over the years. It's a family with which you remain loyal, year after year.
In the 40 years I've spent in this industry, I always thought it was incredible how many people stayed with roofing, and I'm talking about both contractors and manufacturers. People may change companies, or get promoted, or even start their own business, but the vast majority seemed to stay in the roofing industry. After a while, some will retire and we will see new faces, but eventually these new faces become more familiar as the years progress, and new relationships are made.
There's a loyalty by the customers, the roofing contractors, the manufacturers, the suppliers, and the employees. It's a loyalty to roofing that is unprecedented in any other industry. It's a good value to have.

Marc Dodson
editor