Home Beats Blaze in Boulder, Colorado
by Brian Partyka, vice president, Carlisle Architectural Metals
The United States Global Change Research Program reports climate-related changes have nearly doubled wildfire season and made the fires themselves bigger and more intense. For those designing residential buildings in the Western states, where these fires are highly concentrated, it's growing increasingly important to consider fire-resistant materials that can both enhance the look of a home and reduce the risk of property loss.
While architects and design professionals may have once been limited to creating bunker-like concrete compounds to provide significant fire resistance, material advances have expanded design flexibility. Today's Class A materials, which offer the highest level of fire resistance, can protect without sacrificing aesthetic goals. In Boulder, Colorado, the Eldridge home's metal roof provides evidence that it is possible to achieve form and function.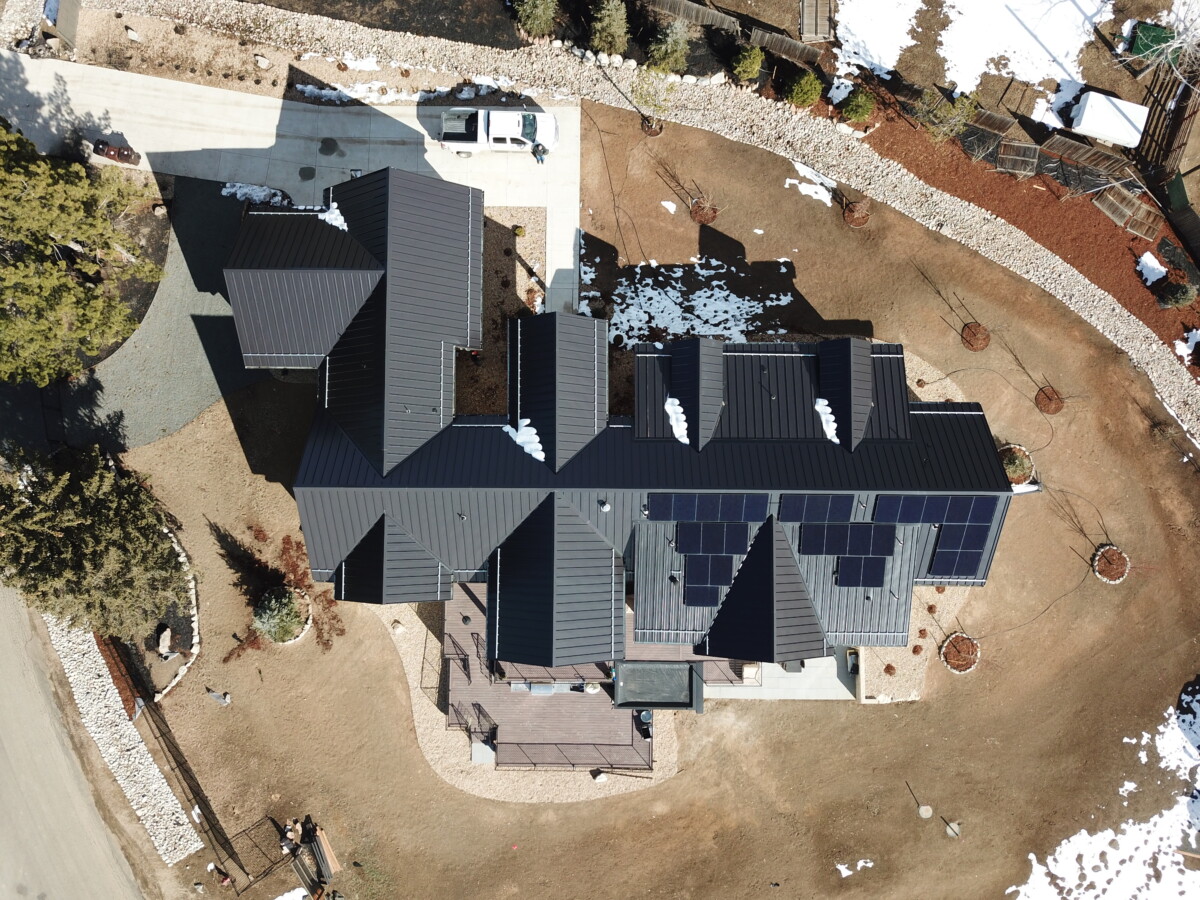 Photos courtesy of Drexel Metals
The metal roofing system was originally selected because it could stylishly protect the customer's home from Rocky Mountain weather, including hail and wind. It also helped meet the sustainability requirements of Boulder County, which call for solar panels on new builds at an offset. Because paneled metal roofing systems have standing seams, they can accommodate solar panels without the need to penetrate the roof.
Soon after the home's completion, the metal roof proved its value extended far beyond sustainability and style. In 2021, a devastating wildfire burned over 1,100 homes and business, consumed thousands of acres and prompted the evacuation of 35,000 people in and around Boulder. Built with a Class A fire-rated metal roofing system from Drexel Metals and fiber cement siding, the Eldridge home withstood the blaze.
While the two systems worked together to provide defense against the fire and protect the Eldridge home from the flames, the metal roof proved key, providing a 6,970-sq.ft. fire-resistive surface. Even though the roof's substantial square footage is particular to the Eldridge home, it speaks to the general importance roofs have in wildfire resistance.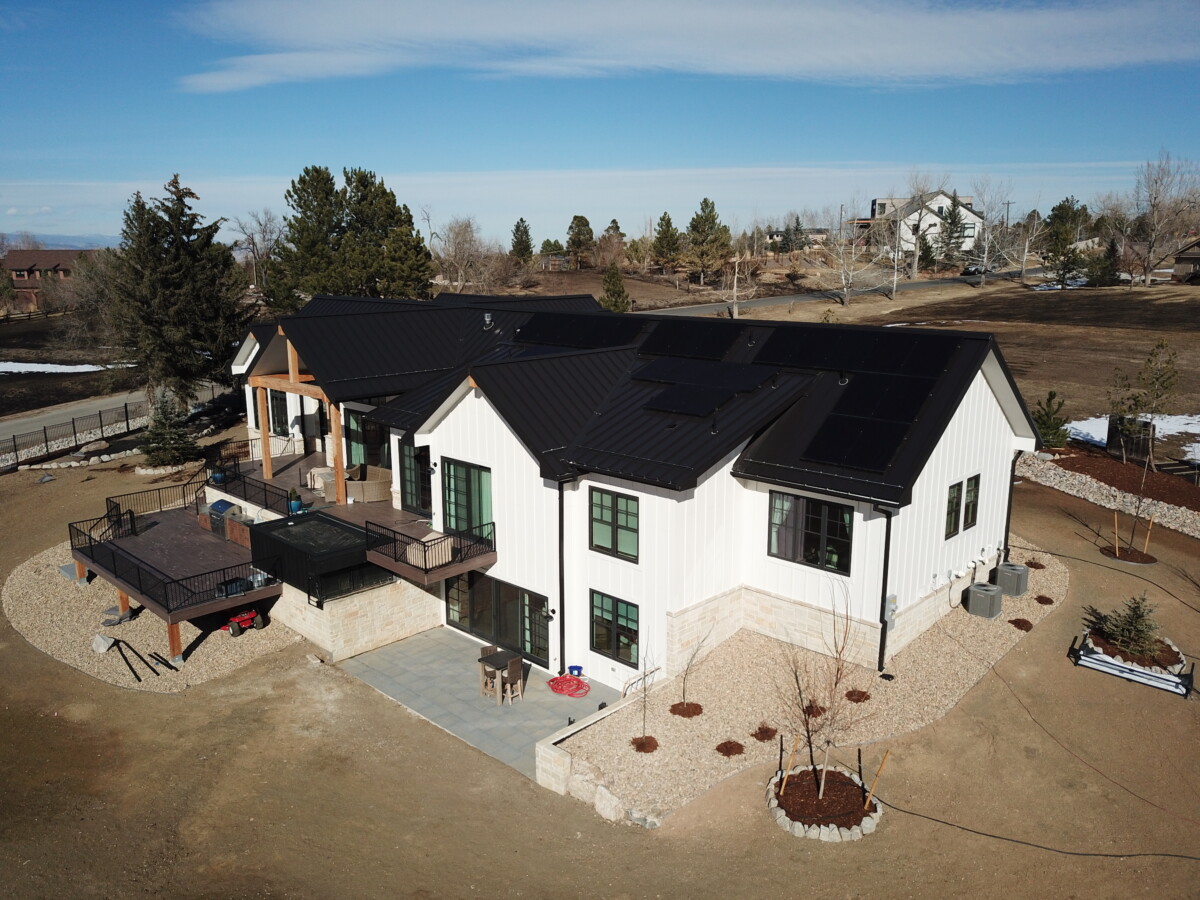 Embers are the greatest ignition threats to residential buildings. The University of California's Department of Agriculture and Natural Resources argues that a roof should be a top priority when it comes to designing for fire resistance because it can provide a large, horizontal surface for embers and other burning materials to land on and ignite. As such, materials with a Class A fire rating can sideline the risk of ignition, making them ideal for fire-prone landscapes.
Cited as some of the most fire-safe roofing the market, metal roof systems that can achieve a Class A assembly-rated, like the 24-gauge Galvalume® steel panels used in the Eldridge's home, are an ideal fit for providing defense against fire from the top down. They will resist both the spread of fire and will not generate any more embers themselves. Unlike more commonly specified fire-resistant roofs like slate, concrete, or clay, metal roofs are lightweight. This means most roofing joists can accommodate a metal roof without modification. Classified as noncombustible, they also will not add fuel to the fire.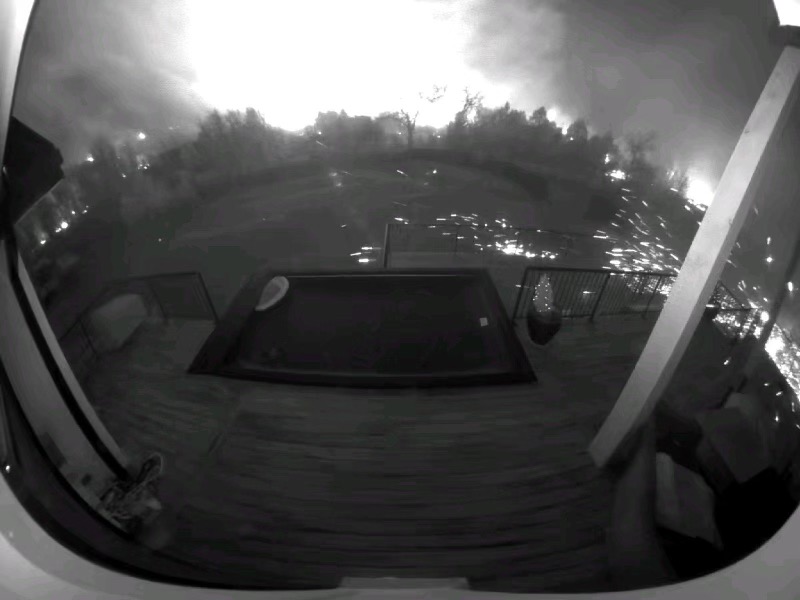 Case in point, the Eldridge home's metal roof, along with the fiber cement siding, defended it from falling embers, radiant heat and burning shrapnel from a nearby propane tank explosion. In addition to surviving the blaze, the Eldridge home may also have protected other nearby houses by acting as a noncombustible shield and by not catching fire itself.
In the days following the fire, the Eldridge home looked nearly untouched compared to the scorched land around it, requiring only minimal repairs. Months after the blaze, the trail of destruction is still visible as is where it stops, right up to the Eldridge home. Fire-resistive elements, like fiber cement siding and steel roof system, played a critical role in defending both the home and surrounding area.
Given the increase in fire season duration and the intensity of the fires themselves, Class A-rated materials provide vital protection, especially when used on a residential building's roof. Choosing these materials for homes in the Western states can, as the Eldridge home shows, provide significant fire resistance without sacrificing sustainability goals or design aesthetics.