Southern California Wildlands Sanctuary Gets Fire Protection with New Roof
by Ann Iten, director of marketing, Westlake Royal Roofing Solutions
Southeast Orange County, California, is home to a special place whose habitat is being avidly preserved to protect numerous native bird species, mountain lions, mule deer, bobcats, and foxes, as well as endangered coastal sage grub. The 4,000-acre Starr Ranch is a regional outpost and wildlife sanctuary run by the Audubon Society, a national organization whose mission is protecting bird species and the places they need by leveraging science, advocacy, education, and conservation.
The success of Starr Ranch depends greatly on the generosity of numerous volunteers. For decades, many volunteers have been offered boarding at a five-bedroom home on the protected land. Pete DeSimone, manager of Starr Ranch, recently recognized the structure needed some love. The original 1981 roof demonstrated numerous signs of wear, obviously due for repair.
     Photos courtesy of Westlake Royal Roofing Solutions.
"Some of the shingles were coming off," said DeSimone. "With nobody utilizing the home during much of the COVID-19 pandemic, mountain mice had infiltrated through holes in the roof. There was also serious woodpecker-related damage, and it was obvious it was time to reroof the structure and fix issues inside so we could again welcome volunteers for overnight stays."
Something serious made the repair ever more pressing. "Fire is a real issue in Trabuco Canyon and a series of them have come through here over the years," said DeSimone. "Luckily we have mostly avoided fire damage, but we always face substantial risk."
DeSimone called on McCormack Roofing, Irvine, California, to handle the project. Established in 1998, McCormack has a decades-long history of providing quality roofing, construction, and energy-related contracting services throughout Southern California. The company has completed over 10,000 roof installations.
"I showed the McCormack Roofing team how woodpeckers had been drilling holes into the roof and jamming acorns in to store them there," added DeSimone. "Once the acorns are in, the woodpeckers can't retrieve them, but unfortunately mice can get in. That's how they had entered the home."
McCormack Roofing's Thurston Tsui, estimator, and Matt Baker, production manager, introduced DeSimone to an alternate, high-performance roofing material that would be optimal for the home: Unified Steel™ stone coated roofing from Westlake Royal Roofing Solutions®. An extremely lightweight roofing material that benefits from the structural strength the steel provides, the roofing system is also ideally suited for use in regions prone to wildfire.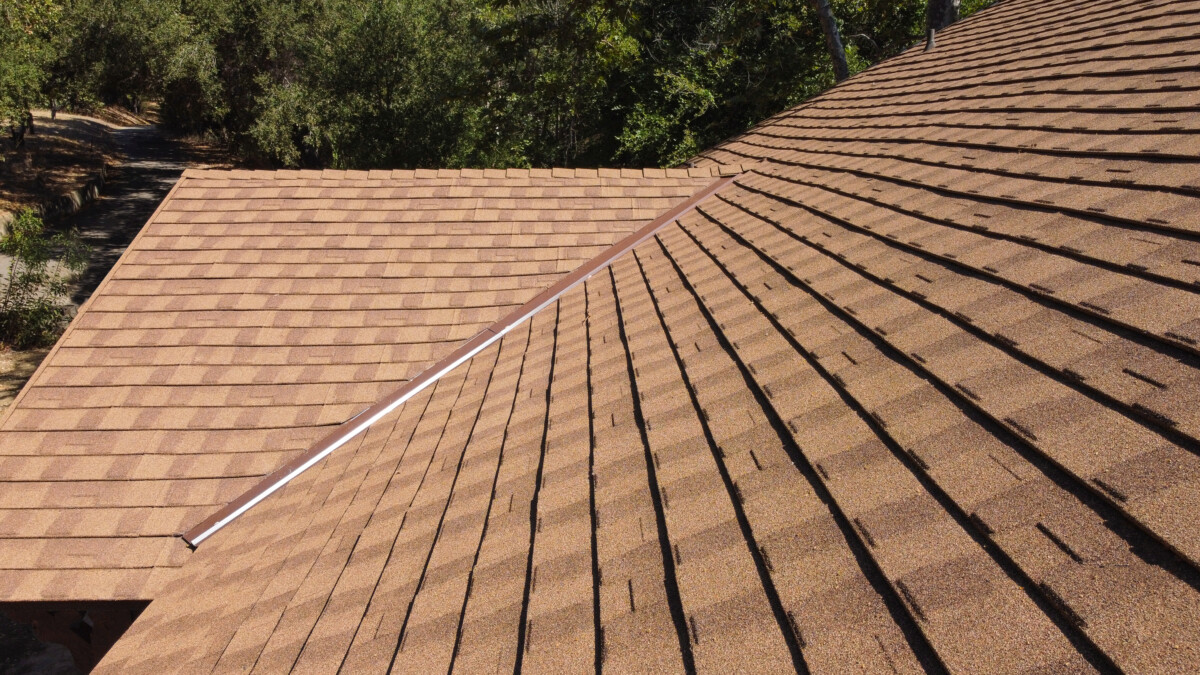 "With fire being such a worry here, we utilized two layers of underlayment underneath the new roof to provide additional protection from fire," said Baker. "The stone coated steel roof system will be a great, lasting solution for the Audubon Society."
Two of McCormack Roofing's expert installers were able to complete the retrofit in about a week. In addition to installing the roof, the McCormack team cleaned out the structure's attic, removed old insulation, and blew in replacement R-30 insulation.
The steel roof installed on the home is Class A fire rated, provides performance against hail and wind, and is extremely durable. It also comes in numerous profiles and hues to complement any residential style and is 100% recyclable to boot.
"Ultimately, this steel roof is tighter than the shingles we removed and it will do a better job at preventing pests from entering the Starr Ranch residence," added Baker. "We don't expect to see any more problems with woodpeckers, mice, or acorns."
With a new roof and a renovated home once again suitable for overnight stays, Starr Ranch is able to host volunteers year-round. Many will assist with habitat restoration efforts including the removal of invasive weeds and the protection of coastal sage grub, ensuring an optimal environment for the region's birds and other beloved animals.