Atlas® Roofing Corporation has announced the rollout of three new ventilation solutions designed to improve home energy efficiency, optimize roof performance, and reduce excessive attic heat and moisture that can contribute to structural damage. The ventilation products, TruRidge® PRO 25, HighPoint® AL 50 Slant Back, and HighPoint GL 50 Slant Back, complement Atlas Roofing's line of ventilation products.
The TruRidge and HighPoint vents are designed to work with the Atlas Signature Select® Roofing System and contribute to a code-approved balanced attic ventilation system. Atlas is proud to include the new vents in its extensive line of roofing offerings, including high-performance asphalt shingles, underlayment, and insulation. All three of the new vent products are designed with contractors and homeowners in mind and meet Atlas Roofing's exacting standards.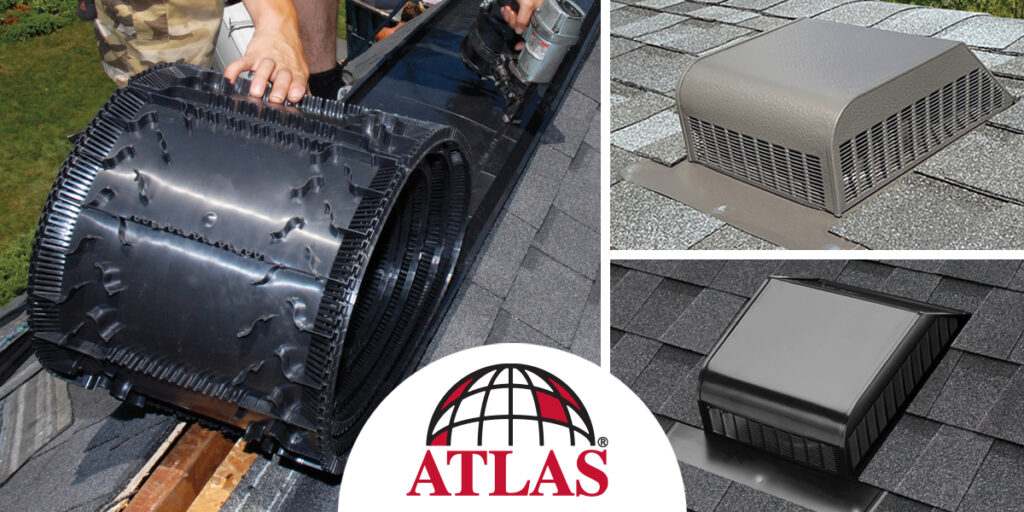 The TruRidge PRO 25 provides the best of both worlds, including the rigidity of a sectional ridge vent with the flexibility of a lightweight roll for easy installation. The rolled vent lays flat to create a smooth roof ridge. The design includes Atlas Roofing's patented internal and external baffle system that protects from weather infiltration and nail, slot, and center guides for straightforward installation.
The HighPoint AL 50 all-aluminum vents are designed to extend roof and shingle life with a one-piece base and throat that is durable and weathertight. HighPoint AL 50 includes fixed louvers and an 8" throat with a 50 sq.in. NFA to maximize airflow. The HighPoint GL 50 is constructed from heavy-duty galvanized steel with a one-piece base/throat design and fixed louvers. The 8" round throat provides 50 sq.in. of NFA for unobstructed airflow.