Editor's Notes: Roofing Challenges
Rising Material Costs, Product Shortages, & Labor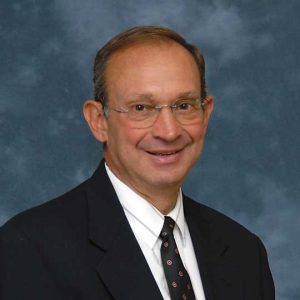 With the cost of materials still rising, material delays, and the shortage of boots on the roof, the roofing industry has hit the trifecta. It's the mother of all roofing contractor headaches: it's the perfect storm. Unfortunately, there's little hope in sight for a solution in the short term… and taking more aspirin to relieve that daily throbbing in your temples doesn't seem to help. Obviously, the demand is there, but there's very little in the way of supply.
The good news is that the American labor force is slowly getting back to work. With the world opening back up and COVID-19 relief checks slowly diminishing, people are once again starting to look at the job market. The bad news is that this doesn't appear to apply as much to the construction industry, and the labor shortage continues.
According to the Associated General Contractors Association (AGC), prices of construction materials jumped more than 20% last year. The AGC recently posted an updated edition to its Construction Inflation Alert, a report to inform project owners, officials, and others about challenges such as volatile materials costs, supply chain disruptions, and labor shortages posed for construction firms.
On another dour note, the AGC also stated that construction employment dipped by 5,000 jobs between December and January even though hourly pay rose at a record pace during the past year. "Contractors are struggling to fill positions as potential workers opt out of the labor market or choose other industries," said Ken Simonson, the AGC's chief economist. "In addition, soaring materials costs and unpredictable delivery times are delaying projects and holding back employment gains."
The AGC also noted that the average hourly earnings in the construction industry increased by 5.1% during 2021, the steepest 12-month increase in the past 15 years. The industry average of $33.80 per hour exceeded the private sector average by nearly 7%. However, competition for workers has intensified as other industries have hiked starting pay and offered working conditions that are not possible in construction, such as flexible hours or working from home.
Several sources have reported that construction employment has increased in most United States metro areas in 2021. Still, contractors state that more workers would mean they could bid on more jobs and increase their bottom line.
"Demand for new housing remains strong, while demand for nonresidential projects has been variable and most types of public sector investments in construction are declining," said Simonson. "Contractors coping with rising materials prices and labor shortages are also dealing with the consequences of a nonresidential market that is, at best, uneven."
Perhaps now is the time for roofing contractors to look at their alternatives. What materials can you get immediately? What materials can be applied with less labor? You may have to leave your comfort zone. Try new things, look at what your competition is doing, go to conventions, and check with your local associations. Roofing associations like the Western States Roofing Contractors Association have a pretty good handle on the Western roofing market and are a great resource. The manufacturers you work with, as well as the ones you haven't, and contractor associations are packed with plenty of ideas. Many can recommend methods and products about how to get a roof applied with less labor and in the quickest manner possible. The problem solvers will be ones that survive, and prosper, during tough times.

editor