Contractor Marketing: Make Time for Networking
Networking is the Best Kind of Marketing
by Heidi J. Ellsworth, owner, HJE Consulting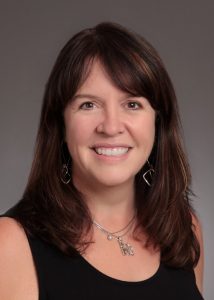 (Editor's Note: Heidi J. Ellsworth, a graduate of the University of Portland, has been working in the roofing industry since 1993. Having held positions with EagleView® Technology Corporation, Carlisle® Construction Materials, Eco-Star™, and Malarkey Roofing Products®, Ellsworth is now the founder of the roofing-focused marketing firm, HJE Consulting Group. She is also the author of "Sales and Marketing for Roofing Contractors", a guide for small businesses in the roofing industry.)
The idea that there is power in numbers has never been truer than in this digital age. Business professionals today must network in all new ways while not forgetting the basics of networking that were prominent before digital. Success in business is not a solo endeavor. Knowing other professionals in your chosen market or industry and developing business partnerships or even friendships help you not only grow your career, but provides a sense of accomplishment and happiness.
Besides long-term friendships and business success, there are several other benefits to good networking, including the ability to garner fresh ideas while gaining knowledge that can help develop strong business strategies. While networking will always raise your profile, in turn advancing your career or company, it is also a great way to find mentors and advisors. Increased confidence and business savvy are natural results of strong networking.
One of the first places to encourage networking is in your own company. Do all your employees get a chance to learn about their co-employee's respective jobs and how they influence each other's success? Building brand ambassadors means empowering employees to connect. It is also a chance to possibly learn of other people who may be interested in joining your company through these growing relationships.
It often seems obvious that companies need to have strong networking within their own company and community but often miss the importance of networking in an overall industry. If you are working across several industries, such as roofing, siding, and waterproofing, it is important to start looking at crossovers or other similarities and focus on connecting those opportunities.
Most industries have a structure of associations. No matter your role in the company, researching and understanding the associations that are part of your industry is important. Usually you will find national, regional, and local associations that are comprised of all levels of professionals including business owners, distributors, sales representatives, manufacturers, and more. These are all potential mentors and educators who can help you with your career. By investigating the associations' goals and initiatives, you will also see which people are helping to find success for the association.
Another key area to research is if there are specific professional groups within the industry. Looking for professional associations that fit, such as women, minority, and youth groups provide a way of finding similar professionals who you can relate to while gaining life-long friendships. Encouraging your employees to get involved can only help your brand and thought leadership.
With this new age, be sure to investigate online groups, including industry communities, social media groups, or distinct websites. Understanding what is happening in the industry can be found online, giving you an opportunity to learn about the group and industry happenings before actually connecting. Be sure your LinkedIn® profile is up to date and that you are actively connecting with other roofing professionals.
As always, if you have the opportunity to attend industry trade shows, meetings, or events, it is the perfect place to network. This is your chance to meet other people, so mingle and be sure you have business cards. Be sure to subscribe to industry publications and visit their online sites regularly. They can provide insights into the industry through thought leaders, recent news, and overall trends.
Getting to know your manufacturers, distributors, and sales representatives help them help you. Whether that is leads, additional networking, or thought leadership opportunities, it builds the overall brand of your company. Every person in your company, not just owners or upper management, should be encouraged to network and continue to educate themselves on the industry. It builds brand ambassadors and helps with overall retention and recruitment. The benefits are limitless.