Chuck Miller has joined Mule-Hide Products Co. Inc. as territory manager for Central California. Miller will be the company's lead contact with contractors throughout the territory. He will help ensure projects are completed efficiently and according to specification; work with contractors and ABC Supply Co. Inc. branch teams to develop the best solutions to meet property owners' roofing needs; and provide ongoing product, technical, and sales training for contractors and ABC Supply associates.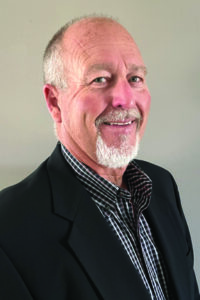 Miller is a nearly 40-year veteran of the roofing industry. He comes to Mule-Hide Products from C&D Solutions LLC, where he was an independent material representative for FiberTite®, Firestone, and KARNAK. Prior to that, he was an outside commercial sales associate in the ABC Supply branch in San Jose, California for 18 years. He worked on the roof for nearly 20 years, first as a journeyman and crew foreman and then as an owner partner in a commercial roofing firm.
"Miller has worked in all facets of commercial roofing," said Martin Mejia, West regional director for Mule-Hide Products. "That breadth of experience accumulated over nearly four decades will be a tremendous asset to the contractors, property managers, and specifiers we work with and to our distribution partners and our associates."
Jeremy Grunewald has joined Mule-Hide Products Co. Inc. as product category manager, liquid-applied systems. Grunewald will have nationwide responsibility for the company's portfolio of coatings, caulks, sealants, and asphaltic products, spearheading the development and implementation of strategic opportunities for new and existing products and systems.
He comes to Mule-Hide Products from Tropical Roofing Products, where he was a district sales manager. He joined Tropical in 2016 as a process and production engineer and later served as corporate research and development manager and regional technical services manager. He began his career as a laboratory technician with Sun Paints and Coatings.
Grunewald is a Registered Roof Observer through The International Institute of Building Enclosure Consultants, is a ProCertified Trainer through the National Association of Roofing Contractors, and completed the OSHA 30-Hour General Industry course. Actively involved in the roofing industry, he is on the Board of Directors of the Roof Coatings Manufacturers Association and is a member of ASTM International's Committee D08 on Roofing and Waterproofing.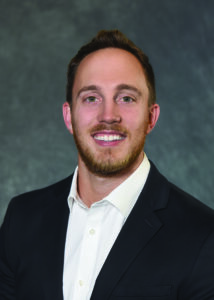 "Gruenwald's technical expertise, skills as an educator and trainer, and commitment to the industry will be a tremendous asset for our contractor customers, the property managers and specifiers we work with, our distributor partners, and our associates," said Mule-Hide Products managing director Dan Williams. "We are pleased to welcome him to the Mule-Hide team."
Gruenwald is pursuing a Master of Science Degree in engineering, management, production, and manufacturing from Florida International University in University Park, Florida. He has a Bachelor of Science Degree in chemical engineering and a Bachelor of Arts Degree in philosophy from the University of Florida in Gainesville, Florida.