KYOCERA SENCO® Industrial Tools Inc. (SENCO) has announced the latest expansion to its line of DURASPIN™ auto-feed screwdrivers. The new DS530 series of attachments instantly turn DeWALT®, Makita, and SENCO drivers into productivity-boosting, fatigue-reducing tools that feed collated screws automatically.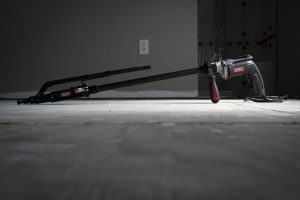 The attachments, which feed screws from 1" to 3" long, can be attached directly to screwdrivers with an adaptor included for one-handed fastening of drywall, fence boards, sheathing, cement board, and much more. Additionally, each DS530 attachment comes with a 3' extension pole that turns the driver into a stand-up tool, reducing back and joint strain when attaching deck boards, subfloor, underlayment, and more.
New innovations include a quick-release clamp that instantly connects the DS530 with no additional tools, as well as a patented sliding screw guide that prevents jams and misfeeds. Like all current-generation DURASPIN tools, the new attachments feature the corner-fit feed system that easily drives screws into tight spaces; tool-free screw length adjustment; and an adjustable depth of drive with depth lock. The DS530 series also incorporates SENCO's feed-on-return drive system, which automatically puts each screw in place before you drive, for increased speed, precision, and productivity.
The DS530 attachment line-up includes three models, one for each brand of compatible tool, with an extension pole, power-grip adjustable handle, adaptors, and three drive bits included. Additionally, two all-in-one kits include a SENCO screwdriver and storage bag, as well as a DS530 attachment and accessories.