Honoring the power of color to inspire and even transform a home's exterior, Owens Corning® is taking another bold stride in helping to position the roof as a design element by offering several new shingle colors in its TruDefinition® Duration® Shingle line. Owens Corning announced four new signature shingle colors and an updated color palette that removed outdated hues and extended popular regional colors into new areas of the country. The enhanced shingle color portfolio builds on Owens Corning's legacy of leadership in color by offering a chic, modern shingle color palette to give homeowners the utmost ability to express their personal style on their home's exterior.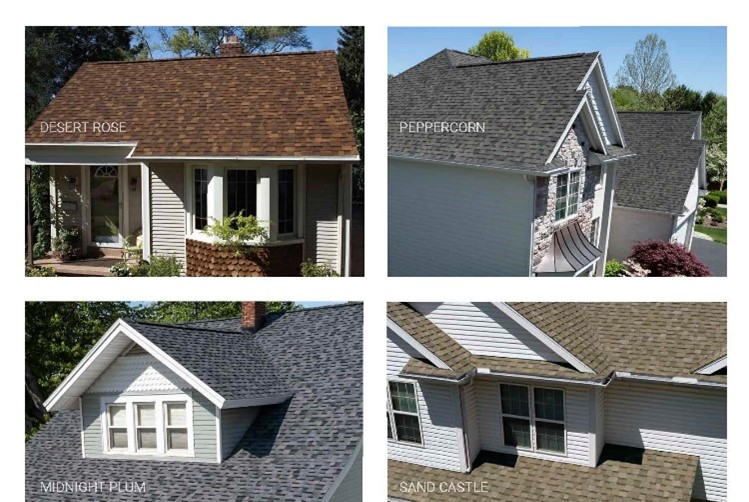 Regardless of a roof's slope or a home's style, the roof offers an opportunity to make a statement and deliver the perfect finishing element to a home's exterior. Color can add a bold or subtle accent to a home's aesthetic, and homeowners want more roofing color options. For Owens Corning, it is not just about adding colors, but more importantly making sure customers have access to the right colors.
Owens Corning is debuting four new shingle colors in its TruDefinition Duration palette, including midnight plum, peppercorn, sand castle, and desert rose. Designed to pair well with a wide range of exterior colors and home designs ranging from coastal cottage to modern farmhouse to a traditional brick home, the new shingle colors help leverage the home's roof as a design asset.
Blending inspiration and technology, Owens Corning offers color resources including the Design EyeQ® Visualization Experience and design style boards meant to inspire homeowners as they make shingle color decisions. Also, to serve a growing Latino community, bilingual marketing resources including print and downloadable brochures are also now available.