Western Roofing Expo 2023
The WSRCA's 49th Annual Trade Show in Las Vegas, Nevada
by Marcus Dodson, publisher
The Western States Roofing Contractors Association (WSRCA) is gearing up for its biggest and best 49th Annual Western Roofing Expo in Las Vegas, Nevada. Held once again at the beautiful Paris®-Las Vegas on September 23-25, the highly anticipated industry event will feature educational opportunities, networking events, invigorating seminars, a trivia game show, The Roofing Games™, and much more. The three-day event allows attendees to discover the newest trends and tools in the roofing industry, and meet new peers and socialize with old friends. The Western Roofing Expo 2023 focuses on the specific needs that roofing and waterproofing contractors face in the West, and this year's event is expected to be the biggest and best yet.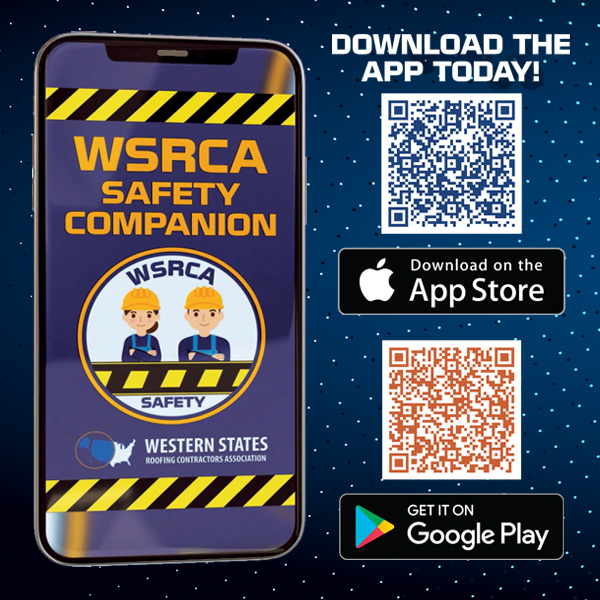 Davis Memorial Foundation
Save the date for Saturday, September 23, and plan to attend the Bob Porter Golf Tournament and the Sporting Clays Tournament. Both of these charity events benefit the Davis Memorial Foundation, which is dedicated to assisting students through scholarship grants.
Seminars
A wide-ranging assortment of exciting and informative seminars will take place all day on Sunday and Monday. The education programs at the Western Roofing Expo are designed to help professionals be better roofing contractors and business owners. This year, the Western Roofing Expo 2023 is focusing on a diverse set of topics that cover all of the hot trends and issues in the roofing industry. Sunday's schedule includes: The History of Roofing; WSRCA Technical Bulletin Development for 2023 and Beyond; Condensation in Roofs and Design Solutions for Mitigation; Top Five Immigration Issues in Roofing; Simplifying OSHA Requirements and Rooftop Fall Protection Solutions; Why Field Documentation is Absolutely Necessary for Success in Your Service Department; Low Slope Roof Drainage, Problems, and Solutions for Re-roofing and New Roofing Projects; Comprehensive Roof Inspections; OSHA Defense for Roofing Contractors; Safety and Risk Management for Roofers; The Art of Estimating and Closing the Deal; and How to Price and Sell Preventative Maintenance.
         Monday's schedule includes: Career Strategies: Navigating Your Own Pathway; Cool Roof Expansion Across the West: An Overview of New Code Requirements and Third-Party Resources; Electronic Leak Detection Testing, Standards, Science, and Practical Applications; Top Five Insurance Issues in Roofing; Effective Communication Creates a Safer Work Environment; Coaching and Mentoring Employees in the Roofing Industry; Commercial Roofing Maintenance Contracts: Creating Consistent, Recurring Income; WSRCA Young Roofing Professionals: Well, I Guess This is Growing Up; Common Repairs for Warranty on Commercial Roofing Systems; Making a Determination of How Much Longer a TPO Roofing Membrane Will Perform; Leak Investigations: How to Successfully Solve Leaks and Reduce Risk of Repeat Service Calls; Navigating the Fine Print: Tips and Tricks for Understanding Your Insurance Coverage; Critical Contract Provisions; and Creating a Playbook That Drives Operational Excellence.
Trade Show
Join the excitement on Sunday with president Andy Clarke as he opens the 49th Annual Western Roofing Expo on behalf of the WSRCA. This year's show will highlight the latest equipment and materials used in the roofing, roof deck, urethane foam, waterproofing, and allied industries. The fun continues on Monday as the bustling trade show floor invites attendees to explore the latest trends, advances in technology, and best practices for business growth.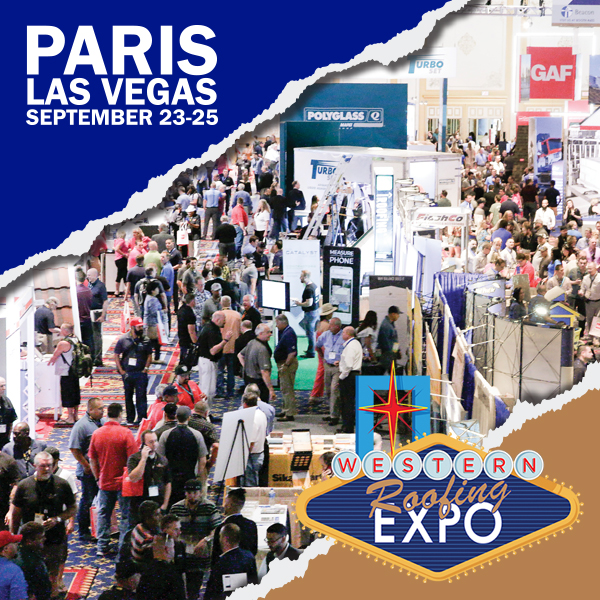 Product Demonstrations
Attendees who walk the trade show floor on Sunday and Monday will have first-row seats to several of the industry's top manufacturers as they demonstrate their latest innovations. On Sunday, Carlisle® Syntec Solutions, Westlake Royal Roofing Solutions™, Polyglass®, and Progressive Materials will be providing live product demonstrations. On Monday, AccuLynx will take its demonstrations to the trade show floor.
Networking Opportunities
On Saturday, September 23, join the WSRCA for its Wild West Welcome Event and Auction at the Paris-Las Vegas. It will be an evening full of fun, great food, hosted bars, camaraderie, and lots of wonderful auction items to bid on. Everyone is guaranteed to walk away with a smile. All proceeds from the auction benefit the Davis Memorial Foundation scholarship fund. These scholarships are made available to aspiring high school, technical, vocational trade, and undergraduate and graduate students.
Attending the Western Roofing Expo 2023 is a fantastic opportunity to network and connect with influential people in the roofing and waterproofing industry. Meeting fellow attendees, speakers, and exhibitors is a big part of the value of attending the premier industry event. On Monday, National Women in Roofing is hosting Career Strategies: Navigating Your Own Pathway. Register for this networking event and meet some of the most dynamic women in the roofing industry today.
Luncheons
On Sunday, join keynote speakers Craig Brightup of the Brightup Group and NRCA CEO McKay Daniels for the Western Roofing Expo 2023 Legislative Luncheon. These two legislative experts will provide information on what is happening in Washington, D.C., that is affecting the roofing industry. Immediately following the luncheon will be the nominees for the WSRCA Board of Directors and the presentation of the 2023 Davis Memorial Foundation Scholarship winners.
Monday's Annual Luncheon will feature Dan Naturman, a well-known comedian that you may have seen on Comedy Central, The Tonight Show with Jay Leno, The Late Show with David Letterman, and Late Night with Conan O'Brien. Attendees will surely be rolling in the aisles with laughter, so this is an event you won't want to miss.
Other Activities
Returning again this year is Roofer's Feud, a fast-paced fun trivia game hosted by Trent Cotney and John Kenney of Adams and Reese LLC and Cotney Consulting Group. Held on Monday, September 25, this game show covers all aspects of roofing, from history to types of roofing to tools. Team participants will be drawn from the audience.
The Roofing Games will take place on Monday afternoon and are sure to be just as exciting as ever. This year, the WSRCA and Malarkey Roofing Products® will team up to showcase the steep-slope nailing competition. Roofing professionals will compete against one another by installing a roofing system on a small deck. Participants will be judged on accuracy, aesthetics, speed, and workmanship. If you are interested in participating in The Roofing Games, stop by the Malarkey booth for your chance to enter.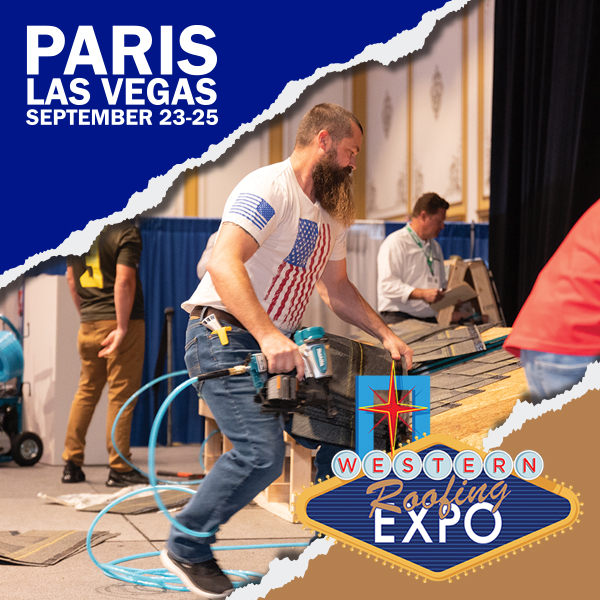 Western Roofing Expo attendees will learn the best practices for their businesses, such as addressing the labor shortage, creating a safer work environment, OSHA issues, and much more. Networking and social events ensure that you'll be able to catch up with old friends and make new connections. For more information about the Western Roofing Expo 2023, contact the association office at (800) 725-0333 or go to www.westernroofingexpo.com.