The Garland® Company, a full-service roofing manufacturer and building envelope solution provider based in Cleveland, Ohio, has announced the launch of FireTite™ Primer, an intumescent coating that inhibits the spread of flame and smoke on a wood substrate. FireTite Primer is available now from any of Garland's 220 territory managers in the United States and Canada.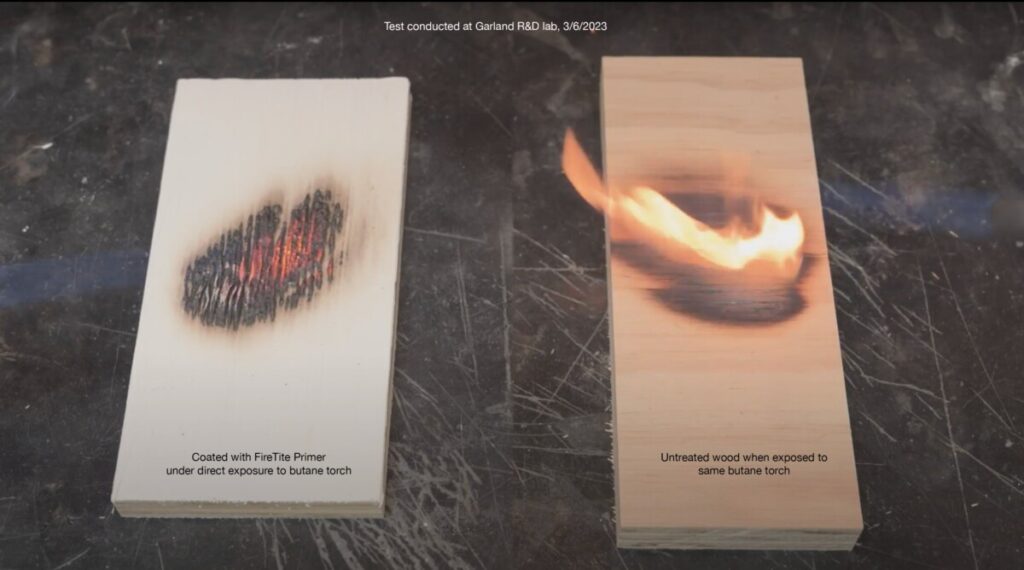 When exposed to flame or extreme heat, FireTite Primer swells, forming a char-barrier that protects the wood substrate, keeping it from becoming fuel for the fire. In lab testing, that char-barrier remains effective even after multiple exposures to a flame.
FireTite Primer also adds value to a roofing assembly, even when a fire is not present. It adds a Class III Vapor Retardancy to the roofing assembly, reducing the risk of moisture accumulating in the wood and maintaining its strength. The product is ready-to-use; low-odor; and can be applied via brush, roller, or spray. When applied, FireTite Primer dries in as little as 60 minutes and cures in about 24 hours.
For over 125 years, Garland has continually developed unique product and service offerings that have raised the bar of performance while exceeding the individual needs of customers throughout the world. Today, Garland's network of over 220 local building envelope professionals is ideally positioned throughout the United States and Canada to provide quality building envelope solutions for single and multi-property facilities.