Contractor Marketing: Looking Ahead
Are You Working On Your Marketing Plan For 2023?
by Heidi J. Ellsworth, owner, HJE Consulting
(Editor's Note: Heidi J. Ellsworth, a graduate of the University of Portland, has been working in the roofing industry since 1993. Having held positions with EagleView® Technology Corporation, Carlisle® Construction Materials, Eco-Star™, and Malarkey Roofing Products®, Ellsworth is now the founder of the roofing-focused marketing firm, HJE Consulting Group. She is also the author of "Sales and Marketing for Roofing Contractors," a guide for small businesses in the roofing industry.)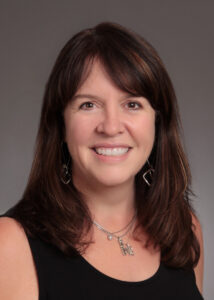 As a marketing professional who has worked in the roofing industry for more years than I like to admit, I am very aware of the challenge that contractors have in developing and implementing successful marketing programs. With the flurry of lead generation companies popping up seemingly every day, and the SEO companies who promise first page of Google® results, how can you decide what to spend money on and how do you know what will work?
It's very tempting to fall victim to spray-and-pray marketing, where you throw some money to a bunch of different things, spray some marketing ads or mailers out there, and pray that it works and the phone rings. However, success comes from having a plan in place that supports your business goals and provides consistent activities and messaging.
I know that marketing for roofing contractors can be confusing, frustrating and elusive. Most roofing contractors are craftsmen and women who have started businesses by understanding and excelling at roofing, waterproofing, and building envelope technology. They are not marketing professionals, so it is hard to change gears and figure out how to sell or promote their services while also running operations, estimating, sales, and the business overall. A good marketing plan helps drive marketing without having to worry all the time.
By taking the time up front to strategize and plan on how to market your business successfully, it enables you to move on to other challenges of the day, week, or month. A good plan can be the template for what needs to happen daily, weekly and monthly to keep marketing on task. It also eliminates daily questions or sales calls for additional marketing initiatives.
Fewer approvals and more action reduce the stress put on decision makers and puts the action into the hands of the marketing professionals Whether it is a person in the office, an agency, or a marketing coordinator implementing the marketing plan, by being prepared ahead of time you will reduce the stress of making reactive decisions, or worse, doing nothing due to lack of time and/or planning.
A good marketing plan will also save you money. Without a plan it is easy to say yes to that advertising sales person from the local media, a free coupon website, and more. It can cost the company in lost time, low productivity, and extra expense when you do not budget in advance. By having a preset plan and budget, you can still move money around if necessary, but there is a set allocation to work within.
Look at starting your yearly marketing plan in the fall, if possible. It should be a planned exercise to review the past year and look at the upcoming year. Reviewing statistics, campaigns, and lead/close ratio is important before starting on the tactical plans for advertising, PR, and direct marketing. By organizing budgeting meetings or even off-site working retreats with your leadership team, you can take the time to review past goal performance or obtainment while setting new goals that reflect growth. By being conscious of past performance, you will set the stage for developing strong marketing programs for the next year.
In fact, you should not even start looking at a marketing plan until you have your goals set. What are the company's plans for growth next year? Will there be new services or products? Will there be any changes in overall company mission? Marketing supports the goals of the company and supports the sales team in obtaining the revenue and profitability goals that make a company successful. If you do not have strong goals and plans, then marketing will most likely flounder.
Regarding sales, it is critical that marketing works hand-in-hand with sales. The marketing plan needs to reflect the goals of the sales team so that the marketing activities are nurturing and delivering the right leads for sales success. If the goal is to grow metal roofing, but marketing is delivering asphalt shingle leads that are not upgradable, both teams will fail. By understanding the type of customers the sales team is looking for and the products and services they will be selling, a marketing plan can be created that will result in success for all departments as well as for the company.
Creating a marketing plan for your roofing business will help you take the time to determine the ideal customer for your business and how you will attract, convert, close and delight that customer. A good marketing plan that is well thought out will address every stage of the sales and marketing process and detail how you will retain the attention of past customers while also gaining ongoing referrals.