OMG® Roofing Products has announced the retirement of Sam Everett. Everett has worked at OMG for the past 14 years and began as the director of marketing before transitioning to his most recent role as director of marketing communications. While he is departing OMG, Everett plans to continue his career as a marketing consultant for the roofing industry.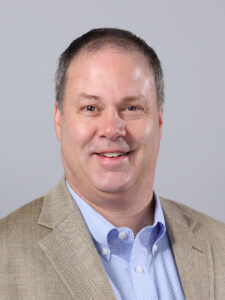 Prior to his time at OMG, Everett was vice president at RDW Group, director of corporate communications at Stevens Roofing Systems, and vice president at Clarke & Company Public Relations. Everett has been involved in the roofing industry for over 35 years. During his career, he was instrumental in ushering in many changes in the roofing industry, particularly the introduction of TPO membrane, the concept of white reflective roofing, and OMG's RhinoBond Induction Welding system. He holds a Bachelor of Science Degree in mass communications from Boston University.
OMG Roofing Products is a manufacturer and global supplier of high-performance products for the commercial roofing industry. Its core business is manufacturing highly engineered roofing fasteners for virtually every type of roof substrate and roofing system. In addition, OMG manufactures insulation adhesives, roof drains, pipe supports, solar mounts, as well as application equipment.