Shingles Solve Cottage-Style Community's Deficiencies in Beaverton, Oregon
by Ali Turner, editorial & multimedia manager
In Beaverton, Oregon, a 55+ community needed urgent guidance and support for its buildings and garages. "This project had every possible deficiency out there," said Josh Robertson, president, Woodstock Construction. "There was some seriously deferred maintenance, which over time led to leaks and damaged plywood and framing." Woodstock Construction of Milwaukie, Oregon, was contracted to execute a full roof rehab on the community's five buildings, four of which are cottage-style.
Woodstock Construction laid down Safeguard30® Hybrid Underlayment underneath CertainTeed® Landmark Shingles in the color burnt sienna. The shingles' dual-layered construction provides extra protection from the elements, which is particularly advantageous for homes and communities in the Pacific Northwest. Hail, heavy rain, and wind are no match for Landmark Shingles' QuadraBond technology, which firmly secures the layers of the shingle together.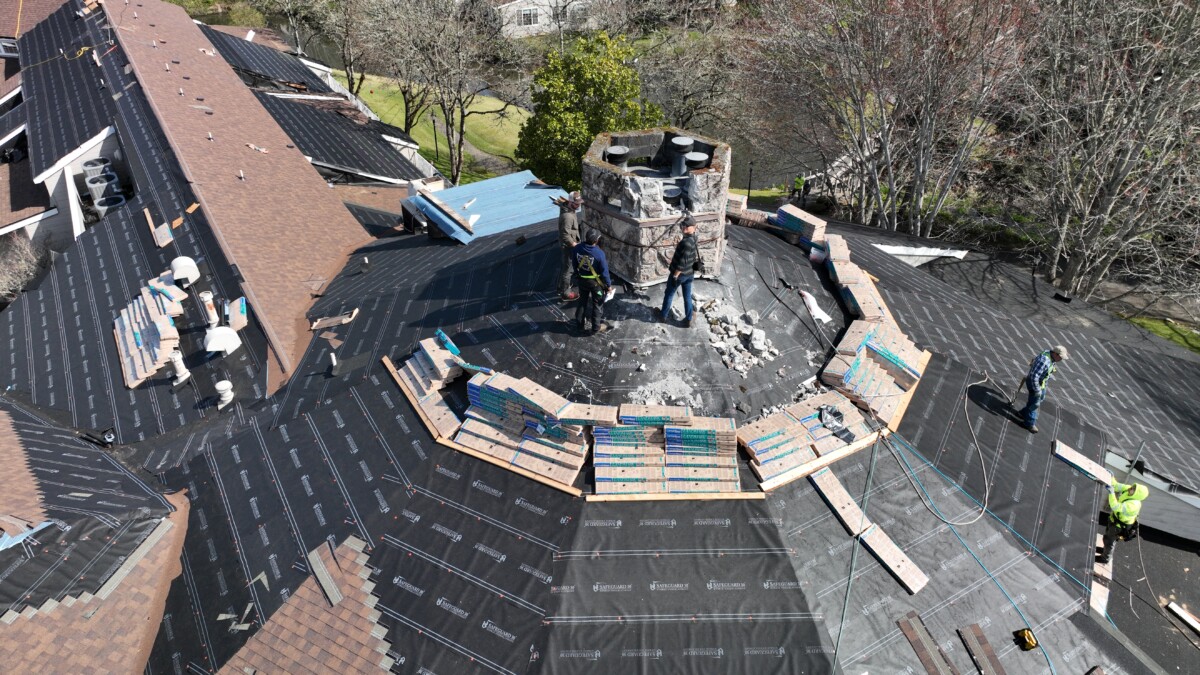 Wet weather can often lead to unsightly black streaks from algae formation, so CertainTeed has mitigated this risk by developing StreakFighter® technology. Copper-infused surface granules prevent algae from taking hold on the shingles, allowing their beauty and color to shine through unobstructed. High wind, too, is not an issue for Landmark Shingles, as CertaSeal™ high-grade adhesive seals the shingles together on the roof to help protect against wind uplift, shingle blow off, and moisture infiltration.
"CertainTeed has a stellar reputation for its customer service and warranty," said Robertson. "The company and its products are very well-trusted in the Portland area and any established roof company leans on CertainTeed."
"We utilized continuous intake and exhaust ventilation to achieve a balanced, 1:150 NFA design because it was discovered that insulation was blocking the existing air intake vents," explained Robertson. Larger gutters and downspouts were needed due to the area's abundance of large trees.
Around half of the plywood on the four cottage-style buildings was over vaulted ceilings, and it was installed on 2×2 battens running horizontally. This would have blocked the air flow from the new intake venting, so Robertson and his team removed all of the plywood and battens in these locations, ran twine over the rafters to keep the insulation from popping up, installed new 2×2 battens vertically over the rafters, then new plywood on top.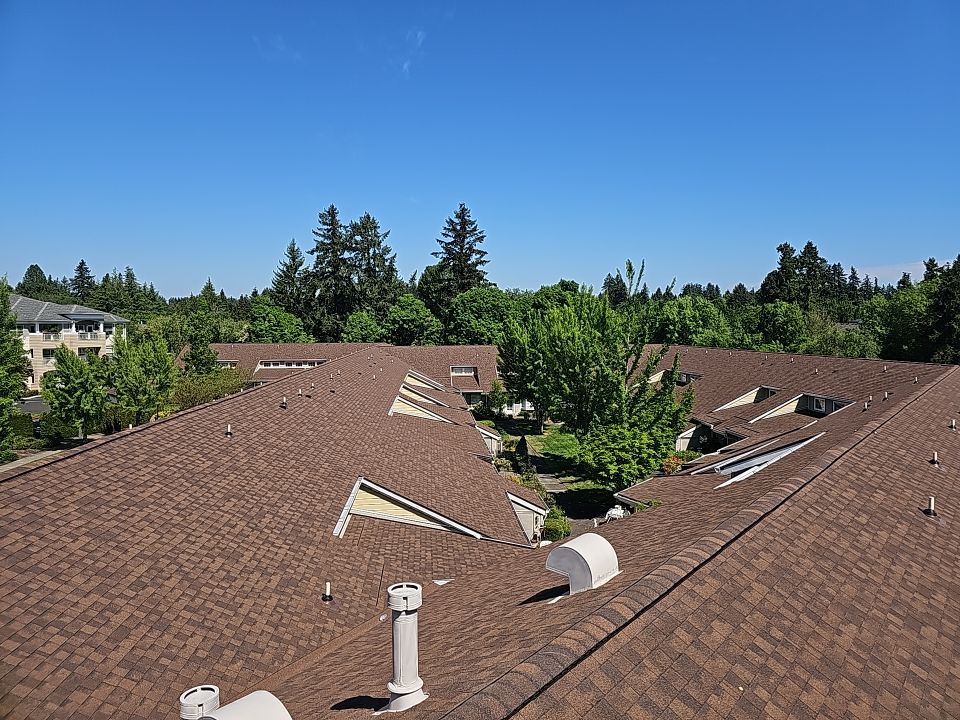 The buildings have long, straight runs of ridge and required lots of debris pack-out. Because of this, Woodstock Construction used a combination of a Guardian® Quadro horizontal lifeline system, Makita® power-assisted wheelbarrow, and an Equipter® trailer. "When you have these long lines of ridge, it was great not having to detach every 20'," explained Robertson.
The homes were occupied the entire time the installation took place, and the project had to navigate around freezing temperatures, rain, and snow. Woodstock Construction used CertainTeed Winterguard® underlayment on the 3:12 decks, and the team didn't encounter a single leak.
Wet air and frequent rain, which are two of the Pacific Northwest's most common roofing issues, will not be an issue for this senior community in the future. With CertainTeed's high-quality shingles, and the expert installation from Woodstock Construction, the buildings' many components can now work in harmony and keep residents safe and dry.