FlashCo® recently announced that Matt Froehlich has been promoted to the position of vice president of supply chain. Froehlich has been with FlashCo for over seven years, first in the role of plant manager, then as director of supply chain. As the director of supply chain, Froehlich has been responsible for the product procurement, logistics, and inventory for the company. He successfully reduced logistics costs by nearly 25% of sales by implementing right-sized inventory at FlashCo's nine plant locations, and developing and implementing IT infrastructure improvements at each location.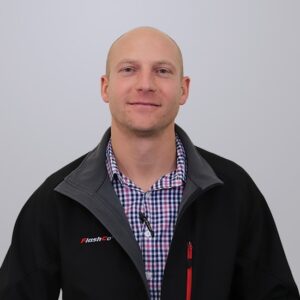 "Froehlich has done a masterful job making supply chain a competitive advantage for FlashCo," explained Greg Morrow, FlashCo president. "In his time at FlashCo, he has helped sales triple. His supply chain improvements have played a significant role in our growth, especially during the pandemic. Froehlich has been the driving force in structuring the supply chain department and catering it to the needs of our customers and business."
During Froehlich's time with FlashCo, he has transformed the supply chain department through LCC sourcing and implementing automated scheduling and EDI systems. Froehlich's department is a critical part of helping FlashCo to meet its goal of shipping 90% of orders within three days.
"I am very pleased with the success Froehlich has had at FlashCo," said Morrow. "I am looking forward to what he can do for the company in his role as Vice President. Many of our business partner relationships are reciprocal in nature making supply chain even more valuable and he knows how to drive value."
Founded in Sonoma County, California, FlashCo has grown to be one of the largest manufacturers of roof flashings and accessories in North America with nine plant locations in the United States. For over 23 years, FlashCo has been a trusted source for dependable pre-fabricated accessories for the immediate needs of roofing contractors, distributors, and industry-leading roofing material manufacturers. A reliable partner who delivers quality products with responsive support, FlashCo prides itself in delivering a timely and dependable experience.
Trusted by major manufacturers for use as part of full system warranties, FlashCo manufactures standard and custom flashings for roofing contractors installing TPO, PVC, BUR, shingle, and clay tile roofing systems. Contractors can find FlashCo products at hundreds of roofing supply distributors located throughout the United States and Canada.