Liquid-Applied Silicone Coating Saves HQ Roof in Pomona, California
by Alex Helton, associate manager, marketing communications, Polyglass U.S.A., Inc.
C.I. Services, Inc., Mission Viejo, California, is a commercial/industrial roofing company that has gained statewide notoriety over the past three decades for its high-quality commercial roofing installation, maintenance, and repair services. In recent years, C.I. Services has also expanded into providing solar roof solutions, solidifying their reputation as an industry-leading surface support company for the Southern California region. The president of C.I. Services is Bill Baley, a member and past-president of the Western States Roofing Contractors Association (WSRCA).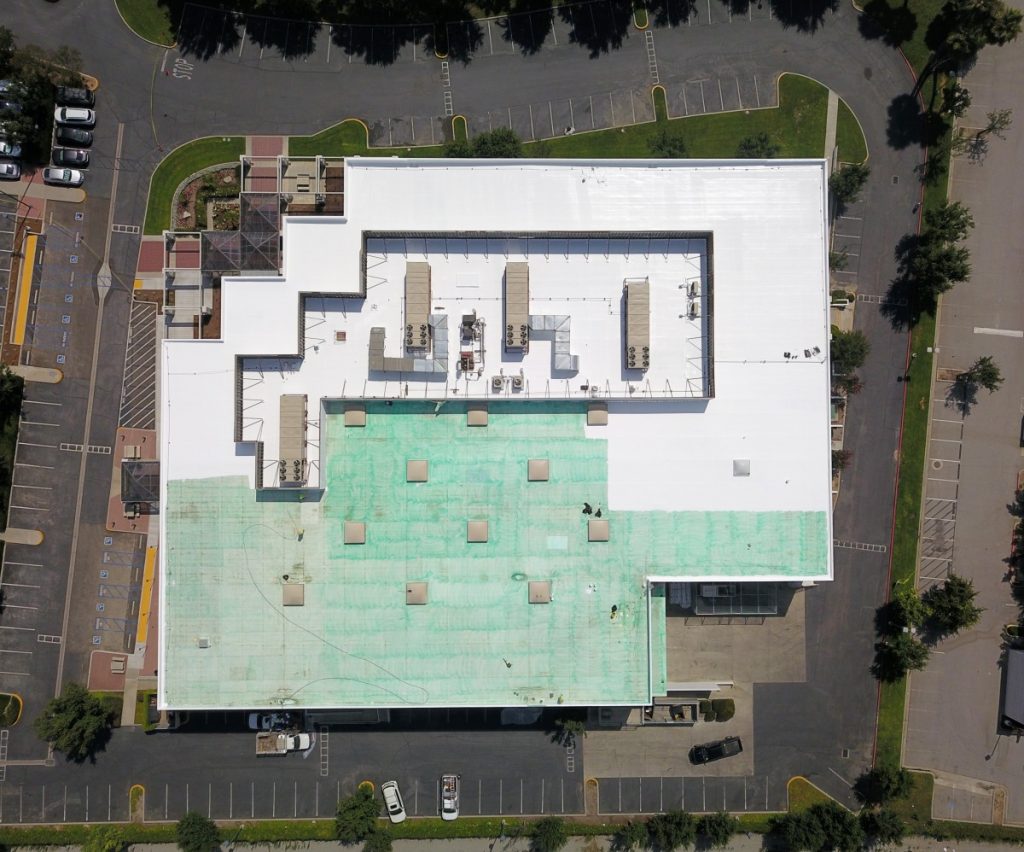 When LERETA, LLC, a property tax and flood services company, needed a roof restoration for its headquarters in Pomona, California, C.I. Services was the contractor of choice. Naturally, C.I. Services turned to Polyglass® products to ensure a quality restoration.
The LERETA roofing project consisted of an aging Sarnafil® PVC roof, 500 squares in total. C.I. Services determined that a quality silicone roof coating would restore the integrity of the roof. To meet the requirements of a 15-year warranty, C.I. Services chose to install PolyBrite® 98 single-ply primer and PolyBrite 90.1 Silicone at a rate of two gallons per square.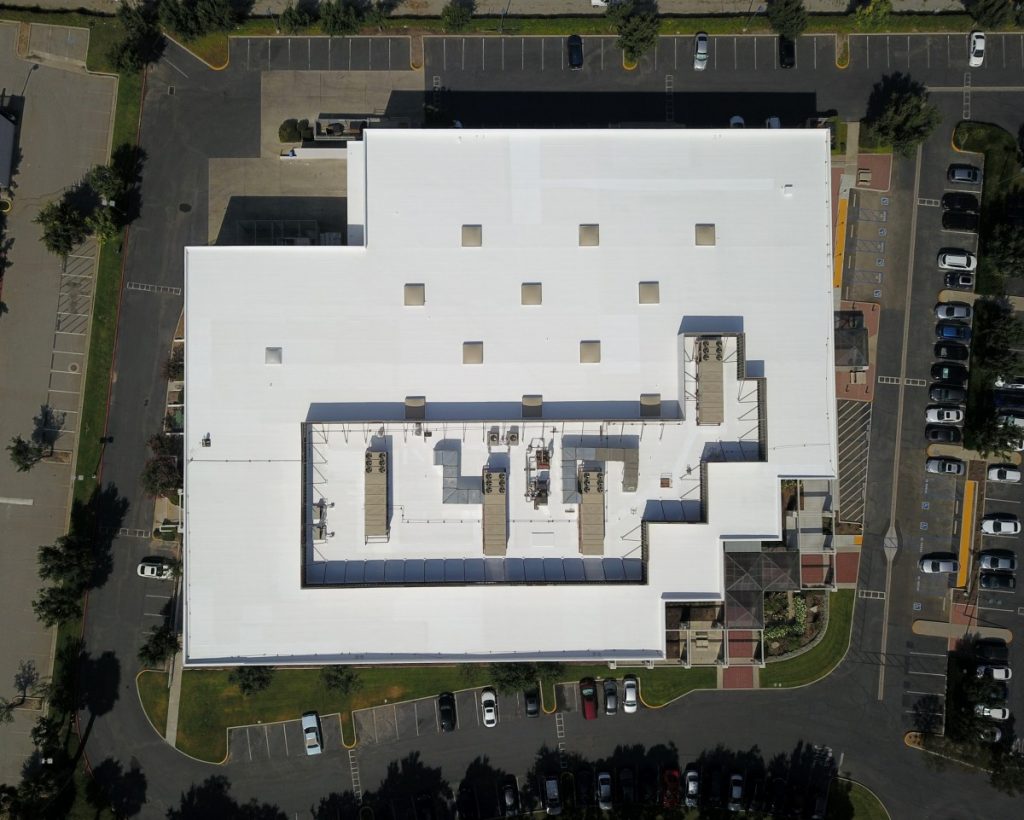 PolyBrite is a one-part primer used for enhancing adhesion of Polygass silicone roof coatings to a variety of non-porous substrates. PolyBrite 90.1 is a premium-grade liquid-applied silicone coating that provides outstanding weathering and fungal resistance, while also offering ultraviolet protection for an energy-saving cool roof effect.
"This project was very straightforward," said C.I. Services general manager and current member of the WSRCA Board of Directors, Marcus Clinco. "We pressure washed and primed the roof, and then sprayed the silicone in one pass. We actually even purchased a new Graco® 933 spray rig specifically for this project so we could spray silicone."
Despite their confidence in Polyglass products, the contractors wanted to be doubly certain of the results, which is why they made sure to do a field adhesion test. "This was the first-ever Polyglass project installed over worn PVC using the PolyBrite 98 Primer," said Clinco. "Polyglass rep Dan Gentile came out and did pull tests, and we even cut out a sample of the old roof membrane and gave it to him so he could send it back to Florida for further testing."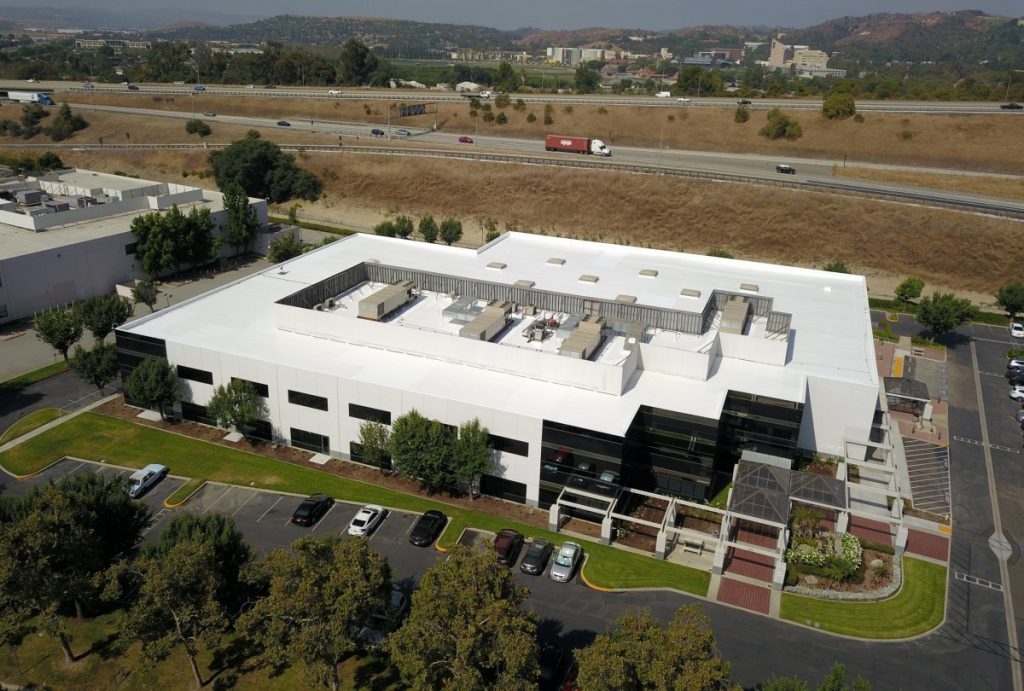 C.I. Services and other industry-leading contractors choose Polyglass roofing products for their quality and reliability, as well as outstanding technical support and warranty coverage. With decades of proven experience and a commitment to innovation, Polyglass has developed a line of trusted roofing systems and products that address a wide range of commercial roofing challenges. In the end, the Polyglass products stood up to the test. "The customer was very happy with the final product," said Clinco.