Western Roofing Expo 2021
The WSRCA's 47th Trade Show is Back & Better Than Ever
by Ali Turner, editorial & multimedia manager
This year, the Western Roofing Expo 2021 returns live and in person in exciting Las Vegas, Nevada, at the Mirage® Las Vegas on September 21-23. The Western States Roofing Contractors Association (WSRCA) has been working tirelessly the last year to bring its members and guests a safe, informative, and entertaining industry event. The trade show will feature educational opportunities, networking events, motivating seminars, and the fan-favorite Roofing Games™. The three-day event will allow attendees to discover the hottest industry trends while networking with new peers and socializing with old friends. The Western Roofing Expo 2021 focuses on the specific needs that roofing and waterproofing contractors face in the West, and this year's event is sure to impress everyone who attends.
Davis Memorial Foundation
Those who arrive to the Western Roofing Expo 2021 early can enjoy the annual Golf or Sporting Clays Tournaments. Both events take place on Tuesday, September 21, and benefit the Davis Memorial Foundation, which is dedicated to assisting students through scholarship grants. National Women in Roofing will also host its popular Mentoring Reception on Tuesday afternoon. Tuesday evening, all registered attendees can join together for the Welcome Party and Lively-Silent Auction, which also benefit the Davis Memorial Foundation. These highly anticipated pre-show events will once again kick-off a spectacular Western Roofing Expo 2021.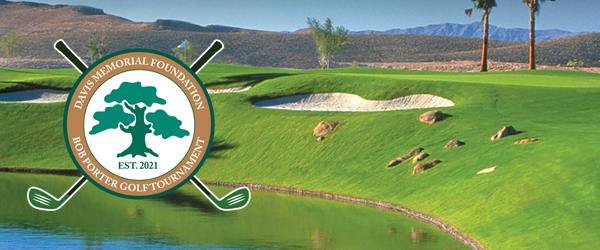 Seminars
Wednesday and Thursday are packed with an exciting, informative selection of seminars. The education programs at the Western Roofing Expo 2021 are designed by the WSRCA's member contractor to help members be better roofing contractors and business people. This year, the Western Roofing Expo 2021 is focusing on a diverse set of topics that cover a broad spectrum of interests including: How an Appropriately Designed Roof System Can Accommodate Interior Moisture; ASCE 7-2016: How Does the Update Affect Installation, A Critical Analysis; Navigating Legal Issues of COVID-19; Killer Contract Clauses; Empowering Your Field Leaders; Industry Impact of ASCE 7-16 & 2020 FM PLPDS 1-28 & 1-29; Lessons Learned from More Roof Jobs Gone Wrong; Fastener Thermal Bridging in Low Slope Roofs Energy, Economics, Codes, & Verification; Real Live Wins & Losses: Lessons Learned from Actual Employment-Related Claims; and How to Build a Resilient Contracting Business.
On Thursday, there will be a plethora of informational sessions including: The History of Roofing; Low Slope Roofing Wind Design; The Science of Rooftop Safety: What Companies Need to Know; OSHA Inspection & Citation Process; Identifying the Biggest Threat to Your Business & How To Overcome It; WSRCA Young Roofing Professional Panel Discussion; Fall Protection Awareness: The ABCs of Fall Protection; Real World Waterproofing Challenges; Sustainable Building Envelopes; Legal Issues When Using Subcontractors on Projects; and Intentional Training: Train Your Workers to the Front of the Pack. Learn from the best in the roofing industry at these valuable educational programs and benefit from growing trends within the roofing industry.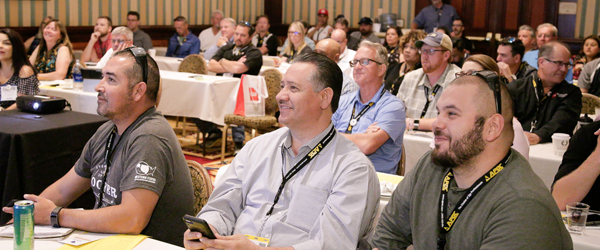 Trade Show
Join the fun on Wednesday with president Leo Ibarra and his wife, Helen, as they open the 47th Annual Western Roofing Expo on behalf of the WSRCA. This year's show will highlight the latest equipment and materials used in the roofing, roof deck, urethane foam, waterproofing, and allied industries. The fun continues on Thursday as the expansive trade show floor invites attendees to explore the latest trends, advances in technology, and best practices for business growth.
Networking Opportunities
Attending the Western Roofing Expo 2021 provides the opportunity to connect with important decision-makers in the Western roofing and waterproofing industry. Meeting fellow attendees, speakers, and exhibitors is a big part of the value of attending the Expo. Talking to exhibitors on the trade show floor and spending time building relationships with peers and local colleagues helps attendees expand their professional network.
Luncheons
The Western Roofing Expo 2021 Legislative Luncheon will be held on Wednesday with keynote speakers Craig Brightup and Reid Ribble. Brightup is an expo favorite and is returning once again as a guest speaker. As a Washington insider, his knowledge on how legislation affects the roofing and waterproofing industries is invaluable. Ribble is the CEO of the National Roofing Contractors Association and a former United States Congressman. Immediately following the luncheon will be the nominees for the WSRCA Board of Directors and the presentation of the Davis Memorial Foundation Scholarship winners.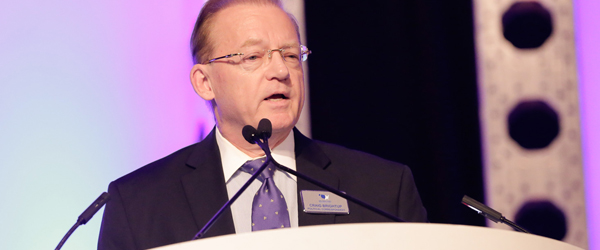 Thursday's Annual Luncheon will feature comedian Ian Bagg, who is the only known comic to have worked for Judd Apatow and not become a multi-billionaire. Joking aside, Bagg has had an incredible career as a comedian, which includes Comedy Central and HBO specials, appearances on various late shows, as well as several national tours. Attendees can expect to be rolling on the floor with laughter during this Western Roofing Expo 2021 highlight.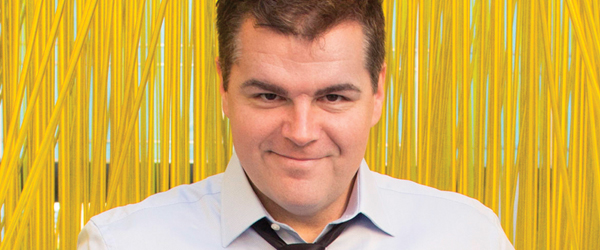 For more information about the Western Roofing Expo 2021, contact the association office at (800) 725-0333 or go to www.westernroofingexpo.com.