Registration Open for WRE 2021
YOU NEED TO BE HERE! Known as the premier regional roofing event in the United States, the Western Roofing Expo 2021 – September 21-23 at The Mirage Las Vegas – features a two-day trade show, 24 educational seminars, two keynote luncheons, the Roofing Games™, golf and sporting clays tournaments, an amazing welcome party & lively-silent auction, and unbeatable networking with powerful industry connections.
Nothing rivals the power of face-to-face when making buying decisions. You can't shake hands with a computer, but you can meet head-on with companies in a mutually beneficial and safe environment that's driven, proficient, and highly cost-effective!
*Register between now and May 31st and receive 10% off all full registration packages!
Presented by the Western States Roofing Contractors Association
EXPANDED EXHIBIT FLOOR
Sit, meet, mingle and engage with over 200 companies on the expanded exhibit floor. Bring more meaning to your attendee experience by interacting and learning about the latest products and solutions the roofing industry has to offer. Don't miss the live product demonstrations starting every hour. Best of all — roofing and waterproofing contractors can walk both days of the exhibit floor absolutely FREE!
WELCOME EVENT & LIVELY-SILENT AUCTION
Fantastic food, hosted bars, industry camaraderie & lots of great auction items…everyone walks away with a smile! There will be travel trips, jewelry, golf items, roofing items, electronics, sports memorabilia and much more to bid on. All proceeds benefit the Davis Memorial Foundation scholarship fund. Since its founding in 1997, the Foundation has awarded over 140 scholarships totaling more than $600,000 — thanks to your continued support! Sponsored by: GAF®
LEGISLATIVE LUNCHEON WITH CRAIG BRIGHTUP
Our favorite Washington insiders Craig Brightup (The Brightup Group) will be at the top of his game discussing critical issues affecting the $30 billion dollar commercial and residential roofing industry. You will not want to miss his insider views and valuable information at this most important time! Sponsored by: National Roofing Contractors Association (NRCA)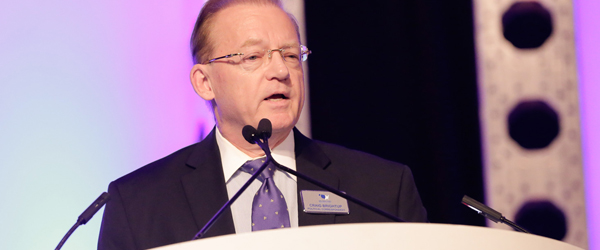 ANNUAL LUNCHEON WITH COMEDIAN IAN BAGG
Ian Bagg started his comedy career in his native country, Canada. He proceeded to do all the show business things that every successful Canadian entertainer does. He went to a "Hockey Night in Canada" game on a Saturday night, performed at the "Montreal Comedy Festival," kissed a fish in New Foundland and a "Comedy Now" special on CTV. He has had 2 half-hour specials, "Comedy Central Presents" and HBO's "A Comics Climb" and has been featured in 2 seasons of "Gabriel Iglesias Presents Stand-Up Revolution" on Comedy Central. He was also featured on "Late Night with Conan O'Brien," "The Late Late show with Craig Ferguson" and "Tonight Show with Jay Leno." Join us Thursday September 23rd for this hilarious guest speaker! Sponsored by: Malarkey Roofing Products®
ROOFING SEMINARS — EARN AiA and IIBEC CEU's
The Western Roofing Expo has expanded its educational seminar offerings! Earn AiA and IIBEC CEU's and educate yourself on industry best practices at the same time. This years' outstanding seminar lineup schedule will provide a wealth of roof design approach strategies, best business practices and sales expansion ideas. Increase your bottom line and work more effectively with these proven methods from industry experts!
FREE EXHIBIT FLOOR PASS FOR ROOFING CONTRACTORS
All roofing and waterproofing contractors (and their employees), architects, consultants, engineers and all media can walk the Western Roofing Expo exhibit floor using the complimentary exhibit floor pass. Register online and have your badge waiting for you at 'Will Call' — or click here to download the free pass, and bring it with you to register when you arrive in Las Vegas. You can't beat the cost-effectiveness of FREE, can you?!
DAVIS MEMORIAL FOUNDATION – BOB PORTER GOLF TOURNAMENT
Enjoy a day of golf, fun, great prizes and networking. Bear's Best – Las Vegas is a unique golf course made up of 18 holes hand selected by Jack Nicklaus from his 270 designs worldwide. This high-end daily fee course includes manicured bent grass greens, challenging designs, and immaculate fairway/tee complexes.
DAVIS MEMORIAL FOUNDATION – SPORTING CLAYS TOURNAMENT
Pro Gun Club offers a challenging 21-station sporting clays course, which can give the master class shooter a run for their money while the beginner shooter can go out and enjoy a day busting clays. Stations are changed frequently so shooters will never get bored at seeing the same targets over and over again. Strap your shotgun in to one of their golf carts and set off into the rolling desert terrain stopping at each station to shoot. The course overlooks the El Dorado Valley and Boulder City providing a scenic setting for the shooter's enjoyment.
All proceeds benefit the Davis Memorial Foundation scholarship fund. Since its founding in 1997, the Foundation has awarded over 140 scholarships totaling more than $600,000 — thanks to your continued support! Sponsored by: BEACON®
THE ROOFING GAMES™ – SEPTEMBER 23RD
In 2021, Western States Roofing Contractors Association and Malarkey Roofing Products® will again team up to showcase the steep-slope nailing competition called The Roofing Games™. Roofers compete against one another by installing a Malarkey Roofing Products® roofing systems on a small deck. Participants will be judged on accuracy, aesthetics, speed and workmanship. Don't miss this exciting event being held at the end of Day 2 on the trade show floor!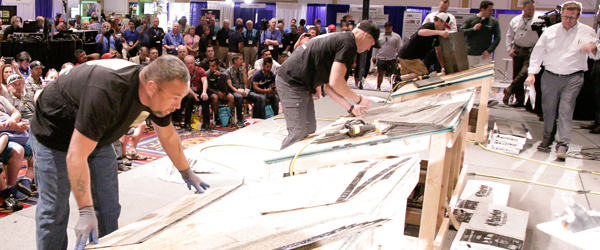 MIRAGE HOTEL ROOM RATES STARTING AT $148 PER NIGHT
Reserve your room now at The Mirage Las Vegas! WSRCA has secured room rates starting at just $148 per night. Stay close to all the action at the Western Roofing Expo and enjoy the modern Las Vegas experience. Guest rooms include plush furnishings and a 42″ screen TV in all standard rooms.