Contractor Marketing: How Are You Networking?
Embrace Virtual Events for New Marketing Opportunities
by Heidi J. Ellsworth, owner, HJE Consulting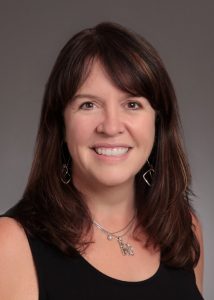 (Editor's Note: Heidi J. Ellsworth, a graduate of the University of Portland, has been working in the roofing industry since 1993. Having held positions with EagleView® Technology Corporation, Carlisle® Construction Materials, Eco-Star™, and Malarkey Roofing Products®, Ellsworth is now the founder of the roofing-focused marketing firm, HJE Consulting Group. She is also the author of Sales and Marketing for Roofing Contractors, a guide for small businesses in the roofing industry.)
In this age of COVID-19, things have changed. That may seem obvious, but the real question is how are you and your roofing company dealing with the change? We all know this is a relationship business. Whether you are sitting at the kitchen table or meeting at the local Building Owners and Managers Association gathering, it is most likely no longer in-person. Yet, you still need to market yourself and your company, so how do you do it?
Last spring, I saw the need for the industry to come together since trade shows and most in-person events were being cancelled. Along with HJE Consulting, I am also a partner with RoofersCoffeeShop. We were having the same concerns about networking, so we took it to the next step. We created Coffee Conversations.
As COVID-19 began to take over people's lives, it became clear that there was an essential need for networking and digital communications. The team at RoofersCoffeeShop brainstormed a new online event that is not a webinar, but instead is an online opportunity for contractors and roofing professionals to talk, ask questions, and find answers live, first thing in the morning. The new Coffee Conversations took on a life of its own and is now in season two.
I believe that you have the same opportunities with your roofing company. Whether it is something you put together as a company or through your associations, live virtual events have huge potential. Virtual events come in several different formats. Webinars, live Q&A, Zoom meetings, virtual happy hours, or even more intimate focus groups can be created rather easily with todays technology. Not to get to tactical, but by looking at software like GoTo or Zoom, you can organize events online for your customers and potential customers.
The technology and logistics may actually be the easiest part. The hard part is creating events that people want to attend. I would be careful about making it too sales oriented. The sales will follow, but to get people there it needs to be informative, educational, and entertaining. It makes sense to look at groups that you already work with for these virtual events. By talking to your chamber of commerce, homeowners associations, or building owner associations, you may find an opportunity to present at their virtual events or even be on the committees that launch informative live digital events. It is always easier to get your feet wet working with a group.
I would also recommend talking to your traditional advertising outlets. If you are doing radio or television advertising, ask them what they are doing for virtual events. You may be able to sign on with their events as an additional starting point. If you are working with charities in your area and embracing cause marketing, it is a great way to connect the charities with your digital initiatives, including your advertising partners.
To put together your own company events, strategize with your sales teams on the most frequently asked questions. If you are a residential company, it may be fun to put together a Facebook Live event that answers homeowner's questions or shares the latest exterior design trends. Record it and then share it again. As a commercial roofing company, look for opportunities on LinkedIn® or on your own platform to share commercial trending and solutions. You may be able to partner with a manufacturer to present this information not only on your platforms, but also at local association virtual events or on larger roofing industry digital platforms.
With anything your company does digitally, you should be able to record the event or get a copy of the recorded event to use on your website, social media platforms, and in your blog. The opportunities with digital are so much more expansive then traditional in-person events. Although this may seem hard to get started, once you really embrace multimedia options like virtual events, video, and podcasts, it brings a whole new dimension to your company and your marketing. Customers will welcome the opportunity to engage with your company safely while gaining important roofing knowledge that can protect their home and business.