Editor's Notes: House Arrest
COVID-19: The Waiting Continues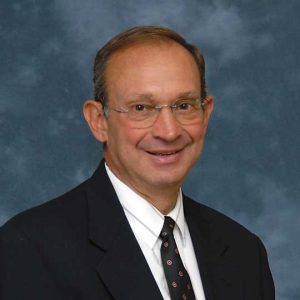 This has not been a fun spring. Like almost everyone else in the world, COVID-19 has placed us on limited, if not total, house arrest. The mere act of going to the store for essential supplies is met with trepidation. Every morning people check the internet to view the latest virus stats, have their coffee, and then try to get a limited amount of work done by the phone or online. While checking the daily stats has become a habit, it's important to keep your eye on the horizon. Daily ticks don't mean a lot in the overall battle against this insidious virus. The situation is changing rapidly, and maybe we can soon go back to work.
There have been several articles and news commentators comparing this pandemic's economic impact to the Great Depression. These pundits are trying to compare two completely different animals. The Great Depression started with the stock market crash on October 29, 1929. Suddenly, investment money was gone and there was a run on the banks as people panicked. Financial institutions failed and there was no money to fund businesses. As a consequence, jobs evaporated and construction came to a halt. It was a long, hard road to recovery.
The current situation wasn't caused by an economic burst appendix, but rather a temporary, albeit scary disease caused by a new virus. It's a completely different set of circumstances. With COVID-19, everybody was suddenly placed under house arrest. The economy is down because people can't go out to eat at restaurants, travel, or shop, except for anything but the bare necessities. The money wasn't, or isn't, being spent to keep the economy alive.
Once restrictions are lifted, the economy will bounce back immediately. For the most part, everyone will be chomping at the bit to get back to work, travel, entertain, go to restaurants, and yes, put on new roofs. The investment money is ready, the jobs are out there, and people want to get back to work. It's just a waiting game.
There's no denying that construction business is down. The Associated General Contractors reported that at the beginning of April, 27% of construction firms were reporting layoffs. Most Western states have classified the roofing industry as an essential business, and work can continue on a limited scale as long as precautions are taken. OSHA has also weighed in on the subject. In early April, the agency revised its guidelines and stated that instances of COVID-19 do not have to be recorded for the construction industry. Hopefully this will ease the reporting burden for contractors.
Several Western roofing associations have increased their online presence to keep their members up to date on the crisis, letting them know what they can and can't do. Some have also instituted online seminars that are expected to continue even after everyone is back to work. The WSRCA has much to offer and is a valuable resource. Other associations that have come to our attention are the Arizona Roofing Contractors Association and the San Diego Roofing Contractors Association. The Colorado Roofing Contractors Association was one of the first to keep their members informed as the situation developed.
What about the pipeline of supplies and materials? Some companies have panicked and cut back their manufacturing or stopped buying new inventory. Once the quarantine has been lifted, those materials and supplies will be needed immediately.
We strongly believe that the roofing industry will persevere through the ongoing COVID-19 pandemic and come out on the other side stronger and more prepared. As one of the most resilient industries in the West, roofing has survived economic crashes and national disasters time and again throughout American history. Here at Western Roofing, we are proud to continue to champion the contractors, manufacturers, and associations that make the roofing industry so indestructible. It can be tough to see through the fog, but know that we will continue to serve as your lighthouse when it comes to roofing news, products, and advice. As long as you're on the roofs, we're on the story.

Marc Dodson
editor