Contractor Marketing: Changing Workforce Dynamics
Empowered Employees Equal Good Marketing
by Heidi J. Ellsworth, owner, HJE Consulting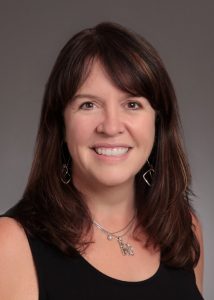 (Editor's Note:  Heidi J. Ellsworth, a graduate of the University of Portland, has been working in the roofing industry since 1993.  Having held positions with EagleView® Technology Corporation, Carlisle® Construction Materials, Eco-Star™, and Malarkey Roofing Products®, Ellsworth is now the founder of the roofing-focused marketing firm, HJE Consulting Group.  She is also the author of Sales and Marketing for Roofing Contractors, a guide for small businesses in the roofing industry.) 
A roofing contractor's employees can be their best marketing tools.  Happy, challenged, and empowered employees are your brand ambassadors, promoting your brand and working to attract and retain customers.  With a shortage of labor and talent in roofing, it is more important than ever to work at developing a more diverse workforce, from the rooftop to the office to the boardroom.  Growing a diverse workforce is not just good for production and efficiencies, but it is a great marketing message for your customers.  It has been proven that a diverse, inclusive, and empowered workforce can help increase productivity, creativity, and profitability.    
Today, with the efforts of many women and men in roofing, there is a renewed understanding, interest, and demand for diversity.  The prevalence of women in the roofing industry, both as business owners and contractors, is higher than ever before.  This is not because of affirmative action, but rather because the roofing industry is beginning to understand that women bring a wealth of knowledge and skill to the industry.   
Women are seeing the many opportunities within the roofing industry and are getting more involved.  Whether as an employee, a part of the family business, owning their own businesses, or working in manufacturing and distribution, women are making a huge difference and changing dynamics.   
When National Women in Roofing (NWIR) started in 2014, it was a group of women and men who recognized that 2% of women working in the roofing industry was not going to work.  NWIR has looked at attracting more women into the roofing industry, as well as promoting a culture of diversity and inclusion so that they would stay. 
NWIR was started by a diverse group of women and men who were committed to not only recruiting women into roofing, but providing benefits that would keep them in the industry with mentoring, networking, and education.  Starting with a core group, it quickly expanded to a national association now comprised of over 1,300 members and over 30 NWIR councils across the United States. 
At the 2020 NWIR Day, held at the International Roofing Expo®, over 300 women gathered to learn, empower each other, and network.  It was a great success.  Many of the women shared stories of their careers and businesses that they worked for.  It was excellent networking and a chance to really highlight the companies in roofing that are making a difference.   
Workforce diversity and networking not only help your company's marketing efforts, but they also build your brand within your community and the larger roofing industry.  It opens up opportunities with manufacturers, distributors, technology, and other roofing contractors.  The more brand ambassadors you have sharing the success and professionalism of your company, the more opportunities you will find presented through those employees.  The roofing industry has a labor shortage, and until the last decade, women were ignored in recruiting efforts.  With today's technologies, women can perform just as well as men on the roof.  There are crews comprised entirely of women and there is an increasing number of women supervisors and managers in roofing companies, distribution, and manufacturing. 
Gen Z, which are those born in 1997 and after, are the latest group of young people entering the workforce.  In a recent survey from Door of Clubs, which is an online platform connecting student clubs and companies, found that the number one cause that Gen Z wants to see its employers support is equality, with women being more likely than men to choose that as their top cause.  As the most racially diverse generation in America, this next generation is more likely than any other generation to have friends of different ethnicities, gender, and sexual orientation.   
How do you celebrate the diversity and talent in your company?  Share your employees' stories on your website, social media, and newsletters.  Look for opportunities to reward and acknowledge their successes, and make them an integral part of your business.  Empowered and engaged employees are the best marketing plan for any company.