Editor's Notes: The Extras
Being on a Residential Job Affords Unique Selling Opportunities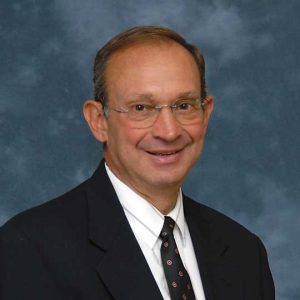 It's no secret that the Western roofing market is doing better than the rest of the nation, but for a first time in years, we're seeing the residential roofing market growing faster than the commercial roofing market. According to an analysis of Department of Labor data by the Associated General Contractors of America (AGC), 40 states added construction jobs between July 2018 and July 2019, while construction employment increased in 25 states from June to July. Association officials said the new jobs totals indicate there is a need for new Federal investments in career and technical education programs, along with immigration reform.
"Demand for projects, and the workers to build them, shows no sign of letting up in most states, and contractors continue to increase headcount when they can find qualified workers," stated chief AGC economist Ken Simonson. "But, job openings at the end of June were the highest ever for June, suggesting that contractors are struggling to find all the workers they need in many states."
Many of the highest performing states noted by the AGC are in the West, and the residential market is definitely on the forefront. In this issue, you'll find our residential market share article that goes into more detail.
For those of you specializing in the steep-slope market, business is looking good, but it could be even better. Sure, you've got the job and you're reroofing or putting a new roof on a home, but now's the time to make a few suggestions to the homeowner. These small suggestions address the overall long-term health of the home and can save the homeowner headaches and money down the road.
Gutters and downspouts will help move rainwater away from the foundation or help keep basements from flooding.
Proper attic ventilation can keep a home warmer in the winter and cooler in the summer in addition to helping prevent mold from taking hold. This can take the form of soffit vents, powered or unpowered turbine vents, cupolas, or any combination thereof.
Keeping critters away from the structure is always a problem. Keeping vents and small openings screened off helps as does bird-stops and spikes, and a multitude of other solutions all designed to discourage squirrels, mice, bats, and birds from taking up residence.
Lightning rods are a must in some mountain and storm-prone areas. They're easy to install if done at the same time as the roof.
Solar panels can help reduce the homeowner's energy costs. There are plenty of federal and state incentives to help pay for the cost. Besides, wouldn't you rather be on the job working at the same time with the solar installers rather than having come back and correct the inevitable leak problems later?
Full home security alarm systems may not have anything to do with the roof, but it does help the homeowner's peace of mind. If the resident doesn't have one already in place, now is the time to make the suggestion.
All of these upgrades can be subcontracted out to a specialty contractor licensed in their particular field. By partnering with these contractors, you'll get a referral fee. More importantly, you'll be able to work along side these contractors rather than butting heads with them at a later date. You'll hopefully develop a good relationship with these subcontractors. When they're on future projects, perhaps one that needs a new roof, they'll most likely recommend you to a homeowner. One hand washes the other.

editor